For more than a year now, I have been one of the few analysts saying Google Inc. (Nasdaq: GOOG, GOOGL) stock was set for a rally.
In several of our chats, I've said that with this one stock you get both an ETF on the future and a company that produces great profit margins today.
To be sure, the stock lagged the overall market over the past few months. That's largely because industry analysts thought Google's futuristic ambitions would shred profits.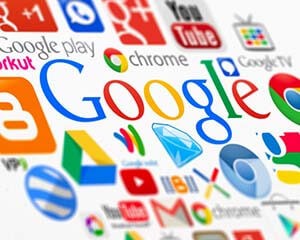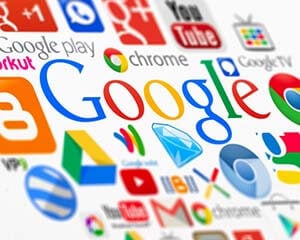 But all that changed on July 16, when Google reported excellent second-quarter results that sent the shares up more than 16%. The move added nearly $70 billion in shareholder value in a single session, a record on Wall Street.
Google made this huge leap largely because it followed one of the rules in "Your Tech Wealth Blueprint."
The question now is: Does Google have any upside left?
Today I've got the answer...
Eye on the Future...
You'd be hard pressed to find a company investing more heavily in turning itself into the high-tech conglomerate of the future.
Google is at the forefront of driverless cars, racking up more than 2 million miles in the last few years. It's also quietly become a leader in robotics by acquiring several companies in the space, including its 2013 purchase of industry pioneer Boston Dynamics.
Google recently joined with Fidelity Investments in a $1 billion investment in Space Exploration Technologies Corp. (that is, Elon Musk's SpaceX). And it has a $1.5 billion partnership with AbbVie Inc. (NYSE: ABBV) in the antiaging concern California Life Sciences (Calico).
But with its impressive second-quarter results, the Silicon Valley leader also proved it's ruthlessly devoted to today's bottom line.
... Focused on the Present
Google turned Wall Street on its ear with a combination of higher sales and stricter cost controls that showed the firm is a profit powerhouse.
Sales rose 11% from the year-ago quarter to $17.7 billion. But earnings per share rose nearly 32%, or nearly three times higher than sales.
These strong results prove that Google meets the mandate of Rule No. 1 of my five-part system for building tech wealth - great companies have great operations.
That almost always means the best tech firms have great leaders. Typically, we look for visionary CEOs to fill that role. But in this case, I believe it's more important to look at Google's new chief financial officer...
Ruth Porat brings with her a rare combination of investment banking, finance, and high tech expertise.
Before joining Google in May, Porat served as the CFO of the storied Wall Street investment banking leader Morgan Stanley (NYSE: MS). That makes her an expert on the financial aspects of everything from raising capital to corporate cost controls to hedging currencies.
She played a major role in recapitalizing Morgan Stanley after the financial crisis. And in an earlier stint, she served as co-head of investment banking to technology companies.
So, there is virtually no aspect of corporate finance or high-tech cash management and cost control that Porat doesn't thoroughly understand.
On top of all that, she's a Silicon Valley native. She grew up in Palo Alto, and her father worked at the prestigious SLAC National Accelerator Laboratory, a U.S. Department of Energy unit that conducts advanced particle research.
She serves on the board of trustees for Stanford University, a major contributor to the Valley's history of innovation - the school has spawned countless startups over the years. In fact, Google founders Larry Page and Sergey Brin attended Stanford as graduate students.
Porat also has a master's degree from the London School of Economics and an MBA from the Wharton School. She also is a breast cancer survivor.
Add it all up and we have a CFO with an instinctive feel for high tech backed by decades of deep, hands-on experience.
[epom key="ddec3ef33420ef7c9964a4695c349764" redirect="" sourceid="" imported="false"]
No wonder she wowed Wall Street in her debut meeting with analysts in a conference call to discuss Google's quarterly results. She earned rave reviews from both The Wall Street Journal and The New York Times.
Indeed, The Times was positively effusive in its praise. The paper credited her performance as a major catalyst for the stock's huge rally and went on to say:
"Since going public in 2004, Google has struggled with the perception that it's being run by brilliant but overgrown adolescents, a perception that its founders, Sergey Brin and Larry Page, at times seem to have gleefully fostered. They have thumbed their noses at Wall Street and its preoccupation with quarterly financial results."
Porat dispelled all that in a single news conference. She convinced analysts that no matter how much Google wants to invest in cutting-edge tech beyond its "core mission," she's there to keep costs under control and drive operating margins higher.
That became abundantly clear in The Journal's coverage of Porat's remarks. The nation's leading financial daily cited her "tough talk" on expense controls as exactly the kind of candid remarks industry analysts had been anxious to hear.
Room for Growth
Of course, it didn't hurt that Porat also hinted that Google, for the first time ever, will use some of its $69 billion in cash to pay a dividend or buy back shares.
Either move - or a combination of the two - could propel the stock another 20% in the next two years.
As I mentioned earlier, I've been arguing for some time that owning Google is like investing in an ETF on future tech with great cash flow right now today.
Porat's performance, and the reception she received from industry analysts, proves that what I've been saying all along is in fact correct.
Google opened on July 31 at $664.70 per share, giving it a market cap of $443.51 billion. It has operating margins of 25% and a nearly 14% return on equity.
This is the kind of foundational stock you can count on for the long haul to boost the value of your portfolio.
And now that Porat is looking to boost shareholder value through share buybacks or dividends, the investment case for this tech titan just got even better.
Today we want to tell about a company that has been a key part of Apple's and the iPhone's smashing success... And, thanks to that, it's a tech stock currently out of favor on the Street. But this play is more than just an Apple supplier. In fact, it's one of the best "pick-and-shovel" plays out there, because this firm's designs can be found in products made by some 300 companies. You don't want to pass this profit opportunity up...
About the Author
Michael A. Robinson is a 36-year Silicon Valley veteran and one of the top tech and biotech financial analysts working today. That's because, as a consultant, senior adviser, and board member for Silicon Valley venture capital firms, Michael enjoys privileged access to pioneering CEOs, scientists, and high-profile players. And he brings this entire world of Silicon Valley "insiders" right to you...
He was one of five people involved in early meetings for the $160 billion "cloud" computing phenomenon.
He was there as Lee Iacocca and Roger Smith, the CEOs of Chrysler and GM, led the robotics revolution that saved the U.S. automotive industry.
As cyber-security was becoming a focus of national security, Michael was with Dave DeWalt, the CEO of McAfee, right before Intel acquired his company for $7.8 billion.
This all means the entire world is constantly seeking Michael's insight.
In addition to being a regular guest and panelist on CNBC and Fox Business, he is also a Pulitzer Prize-nominated writer and reporter. His first book Overdrawn: The Bailout of American Savings warned people about the coming financial collapse - years before the word "bailout" became a household word.
Silicon Valley defense publications vie for his analysis. He's worked for Defense Media Network and Signal Magazine, as well as The New York Times, American Enterprise, and The Wall Street Journal.
And even with decades of experience, Michael believes there has never been a moment in time quite like this.
Right now, medical breakthroughs that once took years to develop are moving at a record speed. And that means we are going to see highly lucrative biotech investment opportunities come in fast and furious.
To help you navigate the historic opportunity in biotech, Michael launched the Bio-Tech Profit Alliance.
His other publications include: Strategic Tech Investor, The Nova-X Report, Bio-Technology Profit Alliance and Nexus-9 Network.