For more than a year now, I have been one of the few analysts saying Google Inc. (Nasdaq: GOOG, GOOGL) stock was set for a rally.
In several of our chats, I've said that with this one stock you get both an ETF on the future and a company that produces great profit margins today.
To be sure, the stock lagged the overall market over the past few months. That's largely because industry analysts thought Google's futuristic ambitions would shred profits.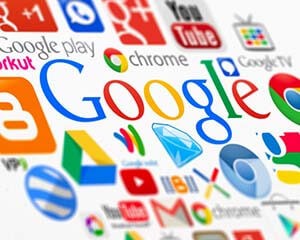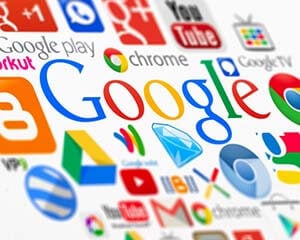 But all that changed on July 16, when Google reported excellent second-quarter results that sent the shares up more than 16%. The move added nearly $70 billion in shareholder value in a single session, a record on Wall Street.
Google made this huge leap largely because it followed one of the rules in "Your Tech Wealth Blueprint."
The question now is: Does Google have any upside left?
Today I've got the answer…
Eye on the Future…
You'd be hard pressed to find a company investing more heavily in turning itself into the high-tech conglomerate of the future.
Google is at the forefront of driverless cars, racking up more than 2 million miles in the last few years. It's also quietly become a leader in robotics by acquiring several companies in the space, including its 2013 purchase of industry pioneer Boston Dynamics.
Google recently joined with Fidelity Investments in a $1 billion investment in Space Exploration Technologies Corp. (that is, Elon Musk's SpaceX). And it has a $1.5 billion partnership with AbbVie Inc. (NYSE: ABBV) in the antiaging concern California Life Sciences (Calico).
But with its impressive second-quarter results, the Silicon Valley leader also proved it's ruthlessly devoted to today's bottom line.
… Focused on the Present
Google turned Wall Street on its ear with a combination of higher sales and stricter cost controls that showed the firm is a profit powerhouse.
Sales rose 11% from the year-ago quarter to $17.7 billion. But earnings per share rose nearly 32%, or nearly three times higher than sales.
These strong results prove that Google meets the mandate of Rule No. 1 of my five-part system for building tech wealth – great companies have great operations.
That almost always means the best tech firms have great leaders. Typically, we look for visionary CEOs to fill that role. But in this case, I believe it's more important to look at Google's new chief financial officer…
Join the conversation. Click here to jump to comments…
About the Author
Michael A. Robinson is one of the top financial analysts working today. His book "Overdrawn: The Bailout of American Savings" was a prescient look at the anatomy of the nation's S&L crisis, long before the word "bailout" became part of our daily lexicon. He's a Pulitzer Prize-nominated writer and reporter, lauded by the Columbia Journalism Review for his aggressive style. His 30-year track record as a leading tech analyst has garnered him rave reviews, too. Today he is the editor of the monthly tech investing newsletter Nova-X Report as well as Radical Technology Profits, where he covers truly radical technologies – ones that have the power to sweep across the globe and change the very fabric of our lives – and profit opportunities they give rise to. He also explores "what's next" in the tech investing world at Strategic Tech Investor.