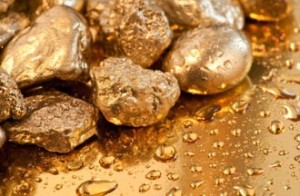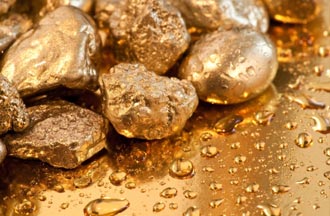 The leveraged gold futures derivatives market is knocking down the precious metal, yet in massive contrast, this drop has ignited a shopping frenzy, according to gold coin dealers. I spoke with several friends and industry experts last week who confirmed the record sales numbers for the month. In fact, American Gold Eagle sales reached 161,500 ounces in July, the highest monthly figure since April 2013. What gives?
Gold often attracts conspiracy theories when it falls so abruptly, especially on Mondays. Interestingly, in a recent article on Zero Hedge, ABC Bullion out of Sydney, Australia, detailed some of the speculation behind the precious metal's beat-down.
Price manipulation, or a "bear raid," could be a factor. Two weeks ago, gold prices experienced a mini "flash crash" - the first one in 18 months - after five tonnes of the metal appeared on the Shanghai market. Whether front-running or fat fingers are to blame, the sell order for what many are calling a bear raid was initially thought to have originated in China, but we now believe it came from New York City.
Did investors anticipate China's negative flash purchasing managers' index (PMI) last week? China is the largest consumer of gold, and the PMI is a useful leading indicator of commodities demand as well as job growth.
What about the Greek crisis? This type of debt fear crisis often has the effect of boosting the price of gold, but we didn't see that happen. Did European central banks sell gold down to dampen the psychological impact of the event? Understating the seriousness of the debt crisis may have prevented investors from seeking gold as protection.
Conspiracy theories or not, I believe none of this tarnishes gold's sustainable allure. It's important to look at the two key demand drivers for gold: the Fear Trade and the Love Trade.
The Fear Trade is related to money supply and negative real interest rates. The Love Trade comes from the purchase of gold due to cultural affinity and the rising gross domestic product (GDP) per capita in Asia and the Middle East.
I've always advocated, and continue to advocate, a 10% weighting: 5% in gold stocks and 5% in bullion, then rebalance every year.
Gold Prices: From Crisis to Opportunity
Take a look at the chart below, which shows that the bearish trend is obvious.