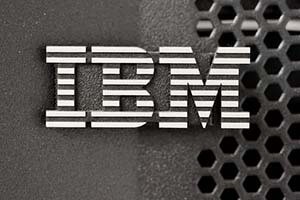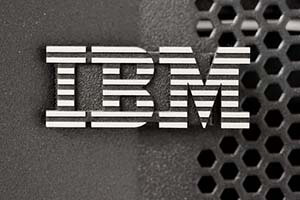 If the violent International Business Machines Corp. (NYSE: IBM) stock price movements this year are any indication of investor sentiment, then it's clear that Wall Street is clueless.
Today, IBM announced its $1 billion acquisition of Merge Healthcare Inc. - a good move for "Big Data" and a signal of actual promise in a key growth area for IBM. But IBM stock price movements are muted.
That's understandable.
It's hard to find a blue-chip company with an almost $160 billion market cap that pulls in close to $100 billion that's more confusing to the lay investor.
Things used to be simple when evaluating IBM stock as an investment...
IBM produced and sold "business machines." Mainframes, workstations, PCs, low-end servers, etc. - the gold standard for data center architecture and enterprise tech hardware.
But those businesses are low margin and slowly dying off. Hardware made up 9.5% of revenue this past quarter and comprised only 5% of earnings. IBM has been out of PCs for a decade. In the last year and a half, it has gotten rid of its commercial semiconductors and its low-end servers.
So, what does IBM do now?
Margins have increased in the last year in hardware after a couple key divestures, but IBM's value is mostly derived from its services and consulting businesses, which made up about 25% of Q2 2015 earnings, and of course software - which made up 45%.
Of IBM's software, key branded middleware is 69% of the business.
That's part of what the lay investor doesn't understand about IBM. The era of Thomas Watson Jr. betting twice IBM's 1962 revenue on the IBM System/360 - the original IBM mainframe - is long gone. IBM continues to roll out mainframes, but it's hardly the same kind of cash cow it once was.
IBM is not making a killing on "business machines." It's primarily an IT services company with high-value middleware offerings - software that allows computers to talk to other computers.
It isn't rolling out devices or PCs. And that can explain part of why IBM is so hard to pin down.
The best way to describe IBM is that it's an enterprise services company that delivers the complete life cycle of the computing solution.
Through IBM's services businesses, it helps companies procure IT systems at lower prices - making discounted purchases for their companies using the IBM name and adding a slight premium on top. Its global financing business helps companies buy expensive computing systems. Its hardware segment sells the actual systems directly to the customer. Its services and software segments help to manage and operate the systems. And at the end of the life-cycle of these products, its global financing segment helps with the disposal.
That's a quick summary of what IBM is and what it does.
But why has IBM stock been so volatile this year and, more broadly, for the past two and a half years?
Why IBM Stock Has Been Falling
IBM is in the middle of a transformation. Materially, it's going to remain the same business that helps its business clientele - primarily the big banks, insurance, and Fortune 100 companies - procure, manage, and dispose of IT systems - and then repeat.
However, the new IT environment is vastly different now than it was even a decade ago.
Computing is a lot more open than it once was, and that's what IBM contended with in the 1990s when it was threatening to breakup before then-CEO Louis Gerstner stepped in and reinvented it as a services company.
That's still a challenge that persists today with IBM, but it's made more difficult with the growth of cloud and the sheer size of raw structured and unstructured data. This has also come with an explosion in mobile devices and the rise of social media.
IBM isn't alone in its quest to harness and monetize new tech trends like "cloud," "Internet of Things," or "Big Data," but how IBM is approaching it is much different than companies like Amazon.com (Nasdaq: AMZN) or Google Inc. (Nasdaq: GOOG, GOOGL).
IBM stock has been struggling because Wall Street doesn't understand where IBM is headed in this transformation. And recently, the news has been more negative than positive, ensuring that IBM stock has little ability to breakout.
The most poignant and sourest of recent IBM memories came in 2013 when IBM, bidding for a cloud contract from the Central Intelligence Agency, lost to lowly online vendor Amazon. IBM didn't have a true cloud product. Amazon didn't have an outstanding product, but it was more than what IBM was offering.
This began the woes for IBM. IBM was seen as a dinosaur dragging its feet on the ever-important world of cloud computing. To remedy this, IBM bought SoftLayer in 2013 - further evidence that IBM had to buy growth and couldn't grow cloud from within.
What Wall Street Doesn't Get About IBM's Growth Strategies
IBM is sensitive to developments in its rather immature cloud business.
And that's unfortunate because Wall Street doesn't understand cloud. They see it mostly as a way to store files and data remotely on virtual machines - the Amazon Web Services model - and fail to see its full potential.
Cloud computing is a much larger industry than just what is commonly referred to as the Infrastructure-as-a-Service (IaaS) component. And that bodes well for IBM. IBM has already lost in IaaS. It's become commoditized, with margins largely being driven down by a price war started by Amazon - a company that's blind to its margins.
IBM is about a building high value. It does have the typical IaaS offering with SoftLayer, but that's simply to keep IBM's foot in the IaaS door. IBM is more concerned with helping its Fortune 100 clients migrate legacy systems to cloud while helping them build business applications through its growing portfolio of what are called Platform-as-a-Service (PaaS) cloud offerings.
IBM's cloud strategy is not really about playing the low-margin game of offering tech startups in Silicon Valley cloud data centers. Its strategy is much more complicated. And that can be hard to articulate to Wall Street.
[epom key="ddec3ef33420ef7c9964a4695c349764" redirect="" sourceid="" imported="false"]
The truth is, long-term cloud won't drive the IBM stock price. The numbers are really shaky at this point, but recent reporting has cloud revenue at about $8.7 billion on a twelve-month trailing basis.
Where IBM is likely going to see most out of its growth initiatives is in its analytics segment. It has a very promising solution in Watson Analytics. And while IBM hasn't come clean in its reporting of analytics revenue, an IBM VP recently told Money Morning that it's somewhere in the neighborhood of $17 billion.
Big data is perhaps one of the best growth opportunities for IBM right now. With the IBM MRGE acquisition, IBM will apply its Big Data Watson systems to help doctors more efficiently sift through medical imaging, such as those produced with CAT and mammography scans, to better develop patterns and insights to help find cures and medical breakthroughs.
But the IBM stock price is still paying for its misadventures, and subsequent Wall Street misreadings, of its cloud business.
The Bottom Line:
Big Data doesn't seem to drive the IBM stock price or excite Wall Street while cloud does. But IBM's cloud strategy is complicated and hard to sell to investors, and IBM stock is volatile as a result. That's why for now you're better off waiting for it to dive a little more, perhaps to $150, before you
buy IBM stock
. That will at least provide enough of a floor on IBM stock price declines as you wait out the violent swings. And when investors get an opportunity to see how IBM is monetizing analytics, it should be smoother sailing for what has been a struggling tech stock.
Jim Bach is an Associate Editor at Money Morning. You can follow him on Twitter @JimBach22.
Tech IPOs: You won't believe how much this pre-IPO tech startup is worth...