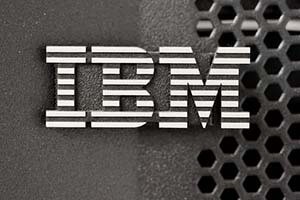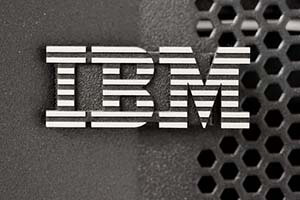 If the violent International Business Machines Corp. (NYSE: IBM) stock price movements this year are any indication of investor sentiment, then it's clear that Wall Street is clueless.
Today, IBM announced its $1 billion acquisition of Merge Healthcare Inc. - a good move for "Big Data" and a signal of actual promise in a key growth area for IBM. But IBM stock price movements are muted.
That's understandable.
It's hard to find a blue-chip company with an almost $160 billion market cap that pulls in close to $100 billion that's more confusing to the lay investor.
Things used to be simple when evaluating IBM stock as an investment...
IBM produced and sold "business machines." Mainframes, workstations, PCs, low-end servers, etc. - the gold standard for data center architecture and enterprise tech hardware.
But those businesses are low margin and slowly dying off. Hardware made up 9.5% of revenue this past quarter and comprised only 5% of earnings. IBM has been out of PCs for a decade. In the last year and a half, it has gotten rid of its commercial semiconductors and its low-end servers.
So, what does IBM do now?
Margins have increased in the last year in hardware after a couple key divestures, but IBM's value is mostly derived from its services and consulting businesses, which made up about 25% of Q2 2015 earnings, and of course software - which made up 45%.
Of IBM's software, key branded middleware is 69% of the business.
That's part of what the lay investor doesn't understand about IBM. The era of Thomas Watson Jr. betting twice IBM's 1962 revenue on the IBM System/360 - the original IBM mainframe - is long gone. IBM continues to roll out mainframes, but it's hardly the same kind of cash cow it once was.
IBM is not making a killing on "business machines." It's primarily an IT services company with high-value middleware offerings - software that allows computers to talk to other computers.
It isn't rolling out devices or PCs. And that can explain part of why IBM is so hard to pin down.
The best way to describe IBM is that it's an enterprise services company that delivers the complete life cycle of the computing solution.
Through IBM's services businesses, it helps companies procure IT systems at lower prices - making discounted purchases for their companies using the IBM name and adding a slight premium on top. Its global financing business helps companies buy expensive computing systems. Its hardware segment sells the actual systems directly to the customer. Its services and software segments help to manage and operate the systems. And at the end of the life-cycle of these products, its global financing segment helps with the disposal.
That's a quick summary of what IBM is and what it does.
But why has IBM stock been so volatile this year and, more broadly, for the past two and a half years?