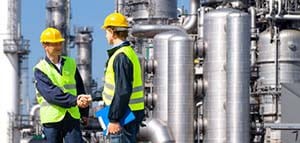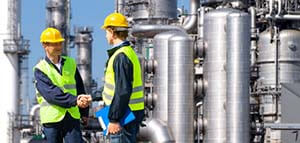 The Dow Jones Industrial Average this week fell 1.5%, and with this slight dip in the broader markets, our 2015 top stock picks also took a hit.
But one company had a great week.
Alon USA Energy Inc. (NYSE: ALJ) stock was up 12.8% amid this broader market sell-off.
And it is now up an impressive 65.8% for 2015.
What's behind this surge in the ALJ stock price?
ALJ earnings can help explain that. While revenue was down 25.3% for the second quarter this year from the second quarter of 2014 - from $1.7 billion in Q2 2014 to $1.3 billion in Q2 2015 - operating costs fell dramatically.
Alon Energy saw its operating costs fall from $1.7 billion in Q2 2014 to $1.2 billion in Q2 2015. That allowed for Alon Energy to realize income of $36.4 million with earnings per share of $0.50, compared to last year's loss per share of $0.11.
This is rather extraordinary for an energy stock. This year has seen a lot of the major Big Oil stocks take a hit with the crash in crude oil prices. WTI crude oil has fallen about 17% just this year. And since this crash began in June 2014, crude oil prices have fallen close to 60%.
This has devastated a lot of the bigger energy stocks. Chevron Corp. (NYSE: CVX) stock, following poor earnings as a result of low energy prices, has fallen 24.3% in 2015. Exxon Mobil Corp. (NYSE: XOM) stock, similarly, has fallen 15.9%.
So, how is ALJ stock doing so well?
Alon Energy refines and markets petroleum products. While the oil "supermajors" are affected by a drop in crude oil prices, Alon Energy is more affected by what's called the "crack spread."
The "crack spread" is the price difference between refined products and crude oil. When crude oil is cheap, refiners like ALJ can buy low and sell refined products at higher prices.
And that increase in margins has helped Alon Energy build up its income and shareholder value despite a fall in sales.
To see where ALJ stocks falls among our 2015 top stock picks, check out the table below.
Money Morning's Top Stocks 2015
Here are our top 10 stock picks for year-to-date gains as of the August 7 close.
| | | |
| --- | --- | --- |
| Name | Symbol | 2015 Gain % |
| Prothena Corp. Plc | PRTA | 211.6 |
| Ambarella Inc. | AMBA | 123.3 |
| Thoratec Corp. | THOR | 93.8 |
| Novavax Inc. | NVAX | 92.6 |
| Oncothyreon Inc. | ONTY | 87.9 |
| Alon USA Energy Inc. | ALJ | 65.8 |
| Regeneron Pharmaceuticals Inc. | REGN | 42 |
| JD.com Inc. | JD | 41.8 |
| Reynolds American Inc. | RAI | 35.5 |
| Valero Energy Corp. | VLO | 32.7 |
Sources: Google Finance, Money Morning Staff Research
Follow us on Twitter @moneymorning.
What's moving crude oil this week? Here's a look at the key catalysts...