Penny stock investing can bring large gains in a short period of time – and with a moderate amount of risk – if you know where to look.
You see, not all penny stocks are high-risk investments…
This list of the best penny stocks to buy right now is narrowed to shares that trade on major exchanges.
That means they're closely watched by regulators. And while they don't trade for pennies a share (penny stocks are defined as equities that trade for under $5), they still offer triple-digit profit potential.
They also aren't your average penny stocks. They're not pump-and-dump schemes. They're real companies, with real products and solid balance sheets. And they have some real potential.
Here are the three best penny stocks to buy right now…
Best Penny Stocks to Buy Right Now No. 1: Frontier Communications
Frontier Communications Corp. (Nasdaq: FTR) provides voice, data, and video services to residential, business, and wholesale customers in the United States.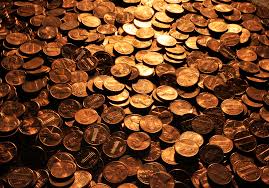 As of Dec. 31, it had approximately 3.2 million residential customers, 304,700 business customers, 2.3 million broadband subscribers, and 586,600 video subscribers.
The Stamford, Conn.-based company reported better than expected Q2 results this week. Earnings per share (EPS) came in at $0.03, a penny better than estimates. Revenue of $1.368 million was in line with projections. The company also raised its FY2015 cash guidance to $825 to $855 million, up from $785 to $825 million.
In mid-July, Jefferies upgraded Frontier to "Buy" from "Hold," with a $6 price target. The company is "well positioned financially and doesn't face the same dividend risk that its peers must confront," the firm said.
In May, Frontier received Federal Trade Commission (FTC) approval for its pending acquisition of Verizon's wireline operations in California, Florida, and Texas.
"The financial benefits of the pending Verizon Communications Inc. (NYSE: VZ) deal may be under-appreciated, providing ample support to the dividend," Jefferies analysts said in a statement.
Frontier pays a semi-annual dividend of $0.10 for a 6.9% yield. Shares are up 8% in the last month and currently trade just over $5 each.
Continue reading for two more of the best penny stocks to buy right now…