Google Inc. (Nasdaq: GOOG, GOOGL) surprised investors after Monday's close with news the company is restructuring. Following the news, the Google stock price received numerous upgrades from Wall Street.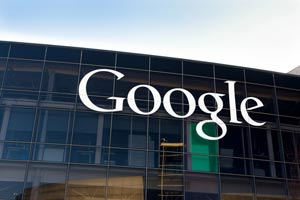 The tech giant announced the formation of Alphabet Inc., which will replace Google Inc. as the company's publicly traded entity. All shares of Google will automatically convert into the same number of shares of Alphabet, with all of the same rights.
In short, nothing changes for Google shareholders.
But under Alphabet Inc., there will be segment reporting. That will make it easier to assess Google's core business apart from other Google businesses deemed by many as pure speculative ventures. Core businesses include Internet search, Android, ads, and YouTube. Speculative ventures include Nest, Life Science, Calico, and Google's X lab, which incubates new efforts such as Google's drone delivery service.
The restructuring news sent Google shares surging. The Google stock price soared more than 6%, or $40.88, to $704 Tuesday morning.
Analysts also rushed to revise their Google price targets. Here's some of Tuesday's notable Google upgrades.
Analysts Upgrade Google
Monness, Crespit & Hart has the most bullish price target. The New York-based firm upgraded Google stock to "Buy" from "Neutral" with a $900 price target. The firm noted Monday's news, along with the positive reaction to new Chief Financial Officer Ruth Porat, are encouraging long-term trends.
Stifel upgraded Google to "Buy" from "Hold" with an $850 price target. The firm says Google has recently been giving investors exactly what they've wanted: a strong management team exercising disciplined focus on value creation and multiple business units operating with reasonable levels of autonomy. Stifel believes this combination leaves the possibility for shares to exceed the S&P 500 return for many years on the back of this new operating structure.