Shortly after Tuesday's closing bell, General Electric Co. (NYSE: GE) announced it will sell its healthcare financing business to Capital One Financial Corp. (NYSE: COF) for roughly $9 billion.
What the General Electric-Capital One Deal means for investors is a slimmed down, more nimble, and less financially regulated GE.
Here's everything investors need to know about it...
Why GE Is Selling Its Healthcare Unit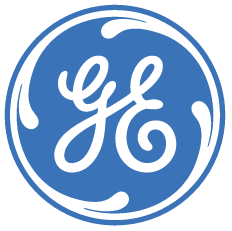 GE Capital, Healthcare Financial Services provides financing to U.S. healthcare companies, sponsors, investors, and developers across numerous healthcare sectors. Those include senior housing, hospitals, medical offices, outpatient services, pharmaceuticals, and medical devices.
The sale is all part of GE's strategy of focusing on its core, high-value industrial businesses. That strategy involves selling the bulk of GE Capital's assets. This deal represents about $8.4 billion of ending net investment (ENI) and will kick in about $1.5 billion to the company's target of $35 billion of dividends, which GE expects to pay out to shareholders under this plan.
GE Capital Chairman and CEO Keith Sherin said, "This announcement is the next step in GE's transformation to a more focused industrial company."
With the sale, GE will have sold roughly $78 billion of financial assets toward its target of shedding some $100 billion of its banking business this year and $200 billion by the end of 2016.
Capital One, better known for credit cards than lending money to hospitals, is paying a 6% premium to the value of the loans. Still, Capital One appears to be getting a bargain. When GE started shopping the unit, it was valued between $10 billion and $11 billion.
"This is a strategic investment in a specialty industry segment that we have been building out for the past several years," said Michael Slocum, president of Capital One's commercial banking division. "This addition will catapult us to a leading market position in providing financial services to the healthcare sector."