In an effort to boost exports and spur growth, China's government continues to manipulate its yuan currency.
For the second consecutive day, China's central bank cut the guiding rate for the yuan, its national and tightly controlled currency.
The People's Bank of China (PBOC) devalued its yuan by another 1.6% on Wednesday. That followed a record 1.9% devaluation on Tuesday.
Today, the PBOC fixed the "official midpoint" for the yuan down to 1.6% against the dollar. The midpoint is a guiding rate from which the yuan can rise or fall during the day. The daily trading band is set at 2% for the yuan currency.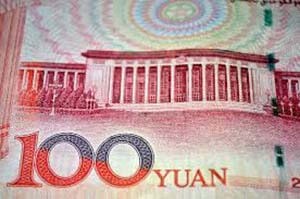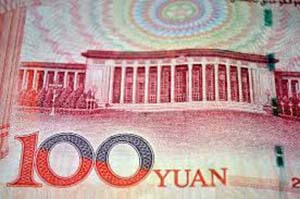 Until Tuesday, that rate had been determined solely by the PBOC. Now, the rate will be based on overnight global market developments and how the currency finished the previous trading day.
The central bank sought to reassure financial markets on Wednesday after the second yuan devaluation in as many days sent global stock markets lower.
"Looking at the international and domestic economic situation, currently there is no basis for a sustained depreciation trend for the yuan," it said in a statement.
But the PBOC has still made it clear it has a tight reign over the yuan currency.
The yuan can still be traded within a band, the PBOC still maintains its ability to manage the midpoint, and the PBOC will still intervene in the market to prevent excessive falls in the currency.
And with a nearly $3.7 trillion foreign-exchange reserve stash to influence its currency markets, China's central bank can ultimately do whatever it wants.
Here's why the manipulation of the yuan currency was necessary, in China's eyes...