Gold prices climbed to a three-week high this week, showing why a gold ETF like the SPDR Gold Trust (NYSE Arca: GLD) is a strong investment now.
The price of gold surged $15.60, or 1.41%, to $1,123.20 an ounce on Wednesday. Concerns of a currency war, a rout in global equities markets, and a slipping U.S. dollar all drove investors to the safe-haven money alterative.
That marked the fifth consecutive session in which the gold price ended higher.
In the last five trading sessions, the SPDR Gold Trust has climbed 2.4% as well.
Gold has been off investors' radar recently thanks to climbing equities prices. But unexpected moves like the one China's central bank pulled off this week, devaluing its yuan currency by some 2.5% in two days, sent investors back to the precious metal.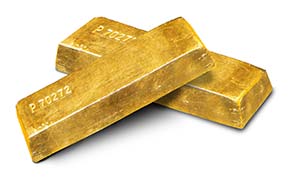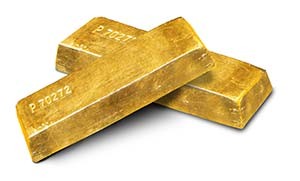 Every portfolio should include a solid gold position as a means of diversification, inflation hedge, and protection against geopolitical risks. And the SPDR Gold ETF (NYSE Arca: GLD) is one of the best places to start with an initial or additional gold investment.
Gold ETFs like GLD allow investors to take advantage of the unique characteristics of gold without having to buy an ounce of physical gold coins or bullion. While holding shares in the fund does come with its cost – a 0.4% expense fee to cover administrative overhead and a 28% tax on long-term capital gains – it eliminates the burden of storage on the investor's part.
Savvy investors have already started to piling into the SPDR Gold Trust, the world's largest gold-backed exchange-traded fund.
Wednesday, GLD reported its holdings rose 0.6% to 21.6 million ounces.
The price of gold has recovered roughly 4% from the five-and-a-half year low of $1,077 it hit in July. The gold price was under substantial pressure last month as talks of a U.S. Federal Reserve interest rate hike heated up.
Still, Money Morning Resource Specialist Peter Krauth says current prices offer one of the best chances to buy gold in a decade.
Avoid this gold scam and make sure you own the real deal – this video has seven steps to test your physical gold today:
Stay informed on what's going on in the markets by following us on Twitter @moneymorning.
China Targets the Gold Market: The Chinese government has a multi-pronged strategy to strengthen the Asian giant's economy. After years of playing second fiddle in the gold market to the Western economic powers in Europe and the United States, China is making moves toward a more influential role. Here's how China plans to dominate the world gold market…