Investing in the biotechnology industry can be difficult because of how volatile biotech stocks often are. News stories based on drug research, FDA approvals, and trial results can send shares soaring or plummeting in just days.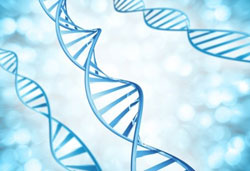 But the sector does offer solid long-term moneymakers if you know where to look...That's why we've found the best long-term stocks to buy today in biotech.
These stocks allow you to tap into biotech's amazing profit potential as you grow your wealth steadily - without buying and selling shares frequently.
Here are the three best long-term stocks to buy in the biotech sector now...
Biotech's Best Long-Term Stocks to Buy No. 1: Trillium Therapeutics (Nasdaq: TRIL)
Trillium Therapeutics Inc. (Nasdaq: TRIL) is up 115% in 2015 and still has plenty of room to run. The company is at the forefront of a revolutionary treatment that could hold the key to curing various types of cancer.
Here's what happens. Cancer cells produce a protein called CD47 that camouflages them from the body's immune system. That's why scientists are developing CD47 inhibitors to disarm cancer cells.
So far, CD47 inhibitor treatments have focused on blood cancers. But now scientists are developing them for other types of cancers.
"This approach to fighting blood cancers is extremely promising, but it's not the end of the story," Money Morning Biotech Investing Specialist Ernie Tremblay said. "As it turns out, CD47 blockade may be a treatment that works against all cancers - there are more than 200 variations - because all malignant tumors, no matter the type, express CD47 for survival."
"If CD47 blockade works as well as the science predicts it should, TRIL's earning potential will be unlimited," Tremblay said.
TRIL stock will see short-term volatility, with a market cap of just $136 million. But the company's long-term potential is undeniable.
Shares trade around $19.50 right now and are up 40% in the last six months.
Continue reading for two more of the best long-term stocks to buy now...