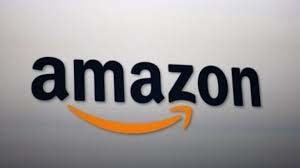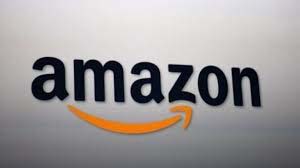 Even though Amazon.com Inc. (Nasdaq: AMZN) suffered a PR hit over the weekend, Amazon stock emerged Monday unscathed. An hour into trading at 10:30 a.m. ET, AMZN stock was flat at $530.34 a share (-0.22%).
Amazon CEO Jeff Bezos' attempt to swoop in on damage control appears to have done the trick.
You see, the New York Times ran a scathing story Saturday about Amazon.com, the largest American Internet-based retailer. Therein, testimonials from 100 current and former employees depicted a "bruising" workplace, where employees are expected to "toil long and late." Some state that employees are expected to respond to emails after midnight - if they don't, they receive text messages demanding a swift response. Others claim Amazon would simply cut workers suffering from personal crises, including cancer, miscarriage, and bereavement.
The article's subhead reads, "The company is conducting an experiment in how far it can push white-collar workers to get them to achieve its ever-expanding ambitions."
In response, Bezos sent out a memo over the weekend which was obtained by GeekWire. The founder and CEO encouraged employees to read the NYT report. He asked that anyone seeing the type of abusive culture described report it immediately to human resources or directly to him.
Here's a look at the full memo:
Dear Amazonians,
If you haven't already, I encourage you to give this (very long) New York Times article a careful read:
http://www.nytimes.com/2015/08/16/technology/inside-amazon-wrestling-big-ideas-in-a-bruising-workplace.html
I also encourage you to read this very different take by a current Amazonian:
https://www.linkedin.com/pulse/amazonians-response-inside-amazon-wrestling-big-ideas-nick-ciubotariu
Here's why I'm writing you. The NYT article prominently features anecdotes describing shockingly callous management practices, including people being treated without empathy while enduring family tragedies and serious health problems. The article doesn't describe the Amazon I know or the caring Amazonians I work with every day. But if you know of any stories like those reported, I want you to escalate to HR. You can also email me directly at jeff@amazon.com. Even if it's rare or isolated, our tolerance for any such lack of empathy needs to be zero.
The article goes further than reporting isolated anecdotes. It claims that our intentional approach is to create a soulless, dystopian workplace where no fun is had and no laughter heard. Again, I don't recognize this Amazon and I very much hope you don't, either. More broadly, I don't think any company adopting the approach portrayed could survive, much less thrive, in today's highly competitive tech hiring market. The people we hire here are the best of the best. You are recruited every day by other world-class companies, and you can work anywhere you want.
I strongly believe that anyone working in a company that really is like the one described in the NYT would be crazy to stay. I know I would leave such a company.
But hopefully, you don't recognize the company described. Hopefully, you're having fun working with a bunch of brilliant teammates, helping invent the future, and laughing along the way.
Thank you,
Jeff
Jeff Bezos rarely responds to media attacks, but the NYT report appears to have struck a nerve. The resulting memo seems to have quelled any investor concerns.
After declining 22% in 2014, the Amazon stock price has risen more than 70% year to date.
Tweet the author @TaraKateClarke, or leave a comment on Money Morning's Facebook page.
Amazon's Earnings "Stunner": On July 24, Amazon blew away analysts' expectations and turned in a profit of $0.19 per share on $23.18 billion in revenue. And life is about to get even better for AMZN stockholders as the e-commerce giant looks to put revenue worries to rest forever. Here's a look at Amazon's fresh "take over the world's retail" mentality...
Related Articles: