The Tesla stock price (Nasdaq: TSLA) was up as much as 5.5% this morning (Monday) after Morgan Stanley (NYSE: MS) analyst Adam Jonas raised his price target on TSLA stock to $465 from $280.
Hitting the target of $465 would be a gain of nearly 82% for Tesla Motors Inc. (Nasdaq: TSLA) from today's opening price of $255.56.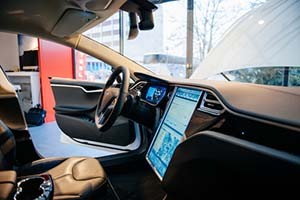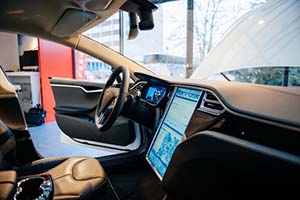 Jonas believes Tesla will be a pioneer in the emerging industry of autonomous vehicles. According to the note, the current model of "privately owned internal combustion" vehicles will fundamentally change.
"Given the pace of technological development both within Tesla and at rival technology and mobility companies, we would be surprised if Tesla did not share formalized business plans on shared mobility within the next 12 to 18 months," the note said.
Morgan Stanley analysts speculate that after the launch of the Tesla Model 3, the company could form the "Tesla Mobility 1.0 urban transport PODS (Position on Demand Service) in 2018."
This would basically allow customers to rent autonomous vehicles on demand. Think Uber, but for driverless Tesla vehicles.
The Tesla stock price is now up 13.1% in 2015 after today's move. Since April, Tesla stock has gained 33.3%, compared to a loss of 1.5% for the Dow Jones.
Analysts at Morgan Stanley aren't the only ones bullish on the Tesla stock price. Money Morning experts have been recommending Tesla stock as a great long-term investment for those investors who are willing to take on some risk.
And after this month's Tesla earnings report, there are two major reasons why Tesla stock is a buy... go here to learn more about the factors driving TSLA's stock price higher...
Follow us on Twitter @KyleAndersonMM and @moneymorning.
Like us on Facebook: Money Morning.