This week's top penny stocks to watch have seriously outperformed the broader markets in the last five trading sessions.
In the last month, the Dow Jones Industrial Average has fallen 3.1%. The S&P 500 is down 1.2%. Every stock on this list has jumped at least 15% in just the last week.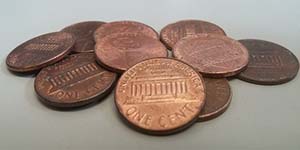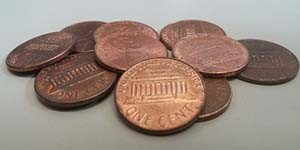 We've focused on penny stocks (defined as equities trading under $5) listed on major exchanges that have real products or services. While they don't trade for pennies, they still offer the potential for sizable gains in a short period of time.
Here a look at five penny stocks to watch that ended last week with exceptional gains...
This Week's Top 5 Penny Stocks to Watch
Penny Stocks to Watch No. 1: Hudson Global Inc. (Nasdaq: HSON) ended last week with a 35.9% gain. Shares rose another 1.3% to $3.03 Monday. Based in New York City, Hudson provides professional-level recruitment services for global corporations and governments. Shares climbed 11.1% last Wednesday on heavy volume absent any news. But the stock has been trending higher since late last month. Shares are up some 20% since July 24. Likely driving the stock are reports that more people are voluntarily switching jobs. The quit rate, which measures the number of quits as a percent of total employment, has ticked up to 2% from 1.7%, according to CNN Money.
Continue reading for four more of this week's top penny stocks to watch...