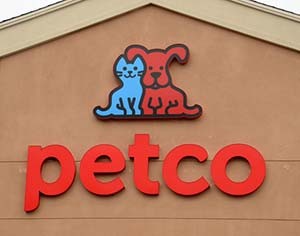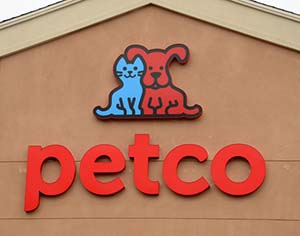 Petco filed to go public for the second time yesterday (Monday) afternoon. Although there's no official Petco IPO date yet, the deal could become one of the most popular consumer IPOs of 2015.
The pet supplies retail chain filed with the U.S. Securities and Exchange Commission for a $100 million deal. However, that figure is just a placeholder for filing purposes. According to Renaissance Capital, a manager of IPO-focused ETFs, the Petco IPO could raise up to $500 million. That would value the company at $5 billion.
The Petco IPO date will come less than 10 years after Petco stock stopped trading. In 2006, Petco was bought out for $1.8 billion by private equity firms TPG Capital and Leonard Green Partners. The Petco IPO filing states that TPG currently owns about 47% of the company, while Leonard Green owns 38%.
The chain has benefited from a sharp spike in spending on pets recently. The company said in its filing that American spending on pet supplies will hit $76.6 billion in 2015. That's up 22% from $62.7 billion in 2010, despite the percentage of U.S. households with pets remaining near 54% over the same time period.
The company booked a profit of $75.3 million last year, constituting 1.9% of its net sales. That represents a slight decline from a 2013 profit of $84.8 million, or 2.2% of net sales.
Now that we know the Petco IPO's initial details, investors are wondering if they should invest when the Petco IPO date rolls around...
Should You Invest in the Petco IPO?