When you consider all the Hillary Clinton lies over the course of her public life, her current status as the de facto Democratic presidential nominee for 2016 suggests honesty doesn't matter at all in American politics.
Even after a two-month surge by Sen. Bernie Sanders (I-Vt.), the former New York senator and secretary of state still leads in the Real Clear Politics poll average with a dominating 54.5% to Sanders' 22%.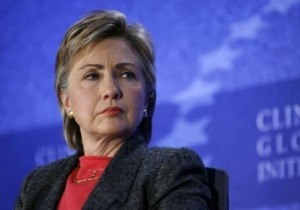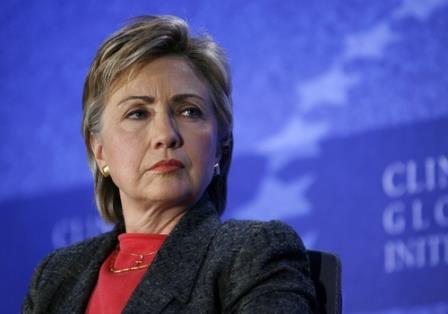 But the latest series of Hillary Clinton lies, centered on her private email server while she served as secretary of state, has reminded voters of her penchant for deception. Despite her high levels of support, voters don't see her as honest.
A July Quinnipiac poll in three swing states showed how much of a toll decades of Hillary lies have taken on her trustworthiness. In Virginia, 55% of voters said they did not consider Hillary Clinton trustworthy; in Iowa, it was 59%; and in Colorado, it was 62%.
Clinton has lied at least four times over the course of the email scandal alone:
In a March press conference, she said she needed a private email account because she thought it would be "simpler" to have a single email account and a single smartphone. Except that just two weeks earlier, she admitted to using both an iPhone and a BlackBerry in an interview with Re/code's Kara Swisher at the Silicon Valley Conference for Women.
At the same press conference, Clinton said she had asked the U.S. State Department to "make all my work-related emails public for everyone to see." Except that she deleted 31,830 of the emails from her server, turning over only the remaining 30,490. Her excuse? Those emails were "personal," supposedly about daughter Chelsea's wedding and her mother's funeral arrangements. We just have to trust her judgment.
On several occasions, Clinton claimed that she neither sent nor received classified information on her private email account, which would have violated State Department rules as well as a federal law. But so far, State Department officials going through Clinton's emails have found 60 that contain classified information and two that had "top secret" information.
In July, Clinton said in a CNN interview that she had never received a subpoena regarding the State Department emails. Rep. Trey Gowdy (R-S.C.) disagreed. He subpoenaed her emails in March, a fact Clinton's lawyer acknowledged.
Still think this is a person deserving of the 2016 Democratic presidential nomination? The email fibs are just the latest examples of decades of Hillary Clinton lies.
As far back as January 1996 – while she was caught up in a series of lies and scandals during her time as first lady to President Bill Clinton – Pulitzer Prize-winning New York Times columnist William Safire branded her a "congenital liar."
Here are some of Clinton's biggest whoppers since she first arrived in Washington…