UPS Completes Coyote Logistics Acquisition: It was announced today (Wednesday) that the United Parcel Services Inc.'s (NYSE: UPS) $1.8 billion acquisition of Coyote has been finalized.
Coyote is a leading provider of logistics and transportation services. The acquisition will allow UPS to capitalize on the fast-growing freight brokerage business.
Atlanta-based UPS expects to benefit from annual operating synergies of $100 million to $150 million. That will come from purchased transportation, backhaul utilization, cross-selling to customers, and technology systems. The acquisition is expected to be accretive to UPS earnings in 2016.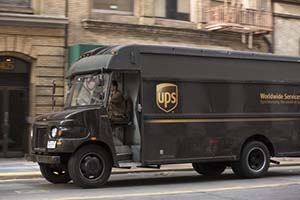 The transaction is being financed with available cash, as well as existing and new debt.
Coyote is one of the fastest growing third-party logistics providers in the country. It coordinates freight movement across North America for some 40,000 shippers of all sizes. Its clients are involved in numerous industries, including consumer goods, industrial goods, retail, and healthcare. Last year, Coyote booked $2 billion in revenue.
For several years, shippers have been switching to cheaper and slower delivery methods, like freight. U.S. domestic freight brokers, or third-party logistics companies, grew 20% in 2014. By 2018, the industry is expected to reach nearly $200 billion in overall sales, according to research firm Armstrong & Associates.
The industry has seen a flurry of consolidation as more and more consumers shop online and demand purchases be delivered more quickly. The UPS-Coyote union marks the third-largest logistics deal this year.
In April, UPS's main rival FedEx Corp. (NYSE: FDX) announced a $4.8 billion deal for Dutch parcel delivery company TNT Express. Also in April, XPO Logistics Inc. (NYSE: XPO) agreed to buy European rival Norbert Dentressangle SA for about $3.53 billion, including debt.
Now that UPS has completed its acquisition of Coyote Logistics, here's what investors can expect...