The biggest question we've received from readers this morning is "Will Fed minutes move markets today?"
The U.S. Federal Reserve will release the minutes from last month's meeting today (Wednesday) at 2 p.m. Today's release is expected to be an especially volatile event for markets because it may provide hints as to when the Fed will implement its first interest rate hike since June 2006.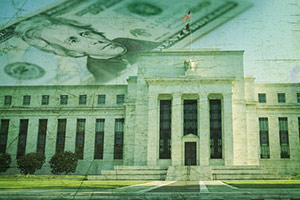 The central bank has maintained its decision will come down to economic data. However, traders will still be paying close attention today.
"Of particular interest will be the tone of the discussion around the outlook for labor market activity and the associated benchmarks for determining whether the threshold of 'some further improvement in the labor market' has been sufficiently met to justify a liftoff in rates," Gennadiy Goldberg, U.S. strategist at TD Securities, told The Wall Street Journal.
In July, the Fed did slightly change its tone. The U.S. central bank said it only needed to see "some further improvement" in the labor market versus earlier statements of "further improvement."
About four weeks remain before the next Fed meeting and what's expected to be the liftoff date for an interest rate increase.
Odds have substantially increased that the Fed will announce its first interest rate hike in more than eight years. The chances of an interest rate hike in September rose to 52% earlier this month, up from 38% in July, according to data from Bloomberg.
Still, recent economic data has been mixed, and global woes have heightened.
While the unemployment rate has fallen to 5.3%, that figure doesn't provide an accurate picture of the U.S. labor market. There are still more than 8 million people unemployed and another 22 million underemployed. The 2% wage growth is barely keeping pace with inflation.
Despite those figures, a September rate hike is still expected.
"We expect the minutes to reinforce the Fed's prevailing bias for a September start to rate hikes," Goldberg said. So do some 60 other economists polled last week by The Journal.
And here's the impact today's minutes will have on the markets...