Valeant Pharmaceuticals International Inc. (NYSE: VRX) confirmed its $1 billion acquisition of Sprout Pharmaceuticals Inc. today (Thursday).
This new Valeant acquisition gives the $83 billion pharmaceutical company access to Sprout's new drug Addyi. It's the first drug designed to boost a woman's libido and was just approved by the FDA on Tuesday.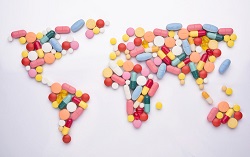 The Valeant deal is also big news for investors who followed our pharma M&A profit pick earlier this year. It's now up 20% in the past year - more on that later...
The Valeant acquisition of Sprout should be finalized in the third quarter. Valeant will be paying an upfront cash payment of $500 million followed by another payment in early 2016.
As the first drug designed to treat low libido in women, Addyi will have no competition when it hits the market. That's a huge win for Valeant, which is expecting revenue between $10.7 billion and $11.1 billion for the full-year 2015.
In the last four quarters, VRX has beaten earnings estimates by an average of 12.5%. Year to date, VRX stock is up nearly 69%. That compares to a loss of 4% for the Dow Jones in the same time.
Valeant's acquisition of Sprout is just the latest move in the company's recent spending spree. In 2015, Valeant spent $10.1 billion on the pharmaceutical company Salix. Before that, it bought Bausch & Lomb in 2013 for $8.7 billion. It announced the $2.6 billion acquisition of Medicis in 2012.
In 2015, pharmaceutical companies have already spent $270.9 billion on mergers and acquisitions. According to Dealogic, that's almost near 2014's full-year total of $277.4 billion.
Money Morning Defense & Tech Specialist Michael A. Robinson has been following this pharma M&A trend since 2014. He knew the world's top pharmaceutical companies would continue their buying binge, and he recommended an investment to play that wave.
"M&A deals will remain a big driver for the whole healthcare industry," Robinson said in February. "The pickup in M&A activity will translate into healthy bonuses for bankers and lawyers, certainly, but it will also continue to accelerate stocks in the biotech and pharmaceutical sectors way past the overall market."
Robinson's pick has already climbed 13% this year and has plenty of room to run...