Gold prices now sit at a six-week high as investors continue to pile into safe-haven assets.
December Comex gold was up $3.60, or 0.31%, at $1,157.70 in morning trading today (Friday). Gold prices rose as high as $1,116.70 earlier in the session.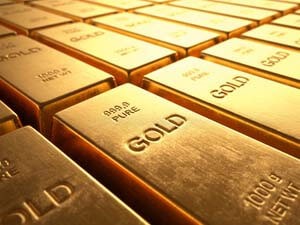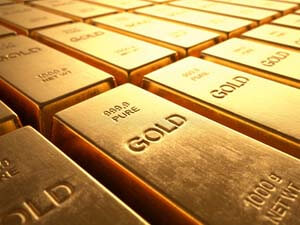 Investors continue to pile into gold amid a sharp sell-off in global markets. Situations in both Greece and China have sent the markets into a tailspin this week. The Dow Jones Industrial Average has fallen more than 4.4% since Monday.
Another downbeat economic report came out of China on Friday. The preliminary Caixin China Manufacturing Purchasing Managers' Index for August was reported at 47.1 versus 47.8 in July. The reading now sits at a 77-month low. A number below 50.0 suggests contraction in the sector.
That helped send China's Shanghai Index tumbling another 4.3% on Friday. Japan's Nikkei stock index slumped 3.1%. Australia's main index fell 1.4%, and European markets were all firmly the red.
U.S. markets followed the trend. Just minutes after Wall Street's opening bell, the three major benchmarks were all lower by nearly 1% Friday.
Concerns about the economic health of China is a key driver of lower stock prices. Currency devaluations and a volatile stock market have investors all over the globe worried about the world's second-largest economy.
But that's not the only worry.
Uneven growth in the United States and the prospect of the U.S. Federal Reserve's first interest rate hike since June 2006 also have investors fleeing to precious metals.
Here's what we see for the future of gold prices now...
Interest Rates and Global Growth Move Gold Prices Now