China's stock market crash of 8.49% today (Monday) fueled a punishing sell-off in global markets.
Monday's plunge wiped out all of the gains the Shanghai Index had logged year to date, pushing the benchmark into negative territory. At its June peak, China's main stock index was up more than 60%.
The smaller Shenzhen index plummeted 8.75% today, putting its one-month loss at 21.7%.
Today, 1,968 stocks (68%) fell by the maximum 10% allowed by regulators on the Shanghai and Shenzhen markets combined. Among the hardest hit stocks in China were brokerages. They had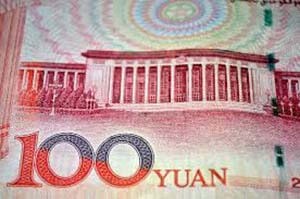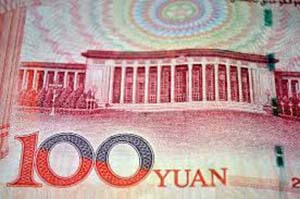 previously helped juice a year-long rally by funding stock buying on borrowed money, or margin.
China's stock market crash Monday sent global markets nosediving.
Japan's Nikkei tumbled 4.61%. Australia lost nearly 4.09%. Markets across Europe were all in the red by more than 4%.
The global rout sent U.S. equity markets into a tailspin. Just after the opening bell, the Dow Jones Industrial Average plunged more than 1,000 points. It had already fallen into correction territory after Friday's 500-point drop.
Here's why China's stock market crash happened today...
China's Stock Market Crash Caused by Slowing Economic Growth
Sparking the sell-off and rattling investors worldwide are deepening worries about a serious economic slowdown in China, the world's second-largest economy. And a lack of intervention by China's central bank didn't help matters...
Reports over the weekend suggested the People's Bank of China is preparing to flood the country's banking system with new liquidity to boost lending, goose growth, and cushion stocks.
The PBOC is expected to cut the reserve requirement ratio by a half-percentage point. That will release roughly 678 billion yuan ($106.2 billion) in funds for banks to make loans.
Many investors and traders had hoped such support measures would have emerged from Beijing over the weekend after the Shanghai Index suffered an 11% slump last week.
While such a move would have been a catalyst for stocks, it also would be a troubling sign for investors.
The move involves cutting the deposits banks are required to hold in reserve and would signal that the PBOC's currency devaluations over the last two weeks haven't worked.
A weaker currency will likely cause more money to leave China as investors reach for yield.
"It is a China-driven macro panic," Didier Duret, chief investment officer at ABN Amro, told Reuters. "Volatility will persist until we see better data there or strong policy action through forceful monetary easing."
Yet amid all the chaos, Goldman Sachs strategists said the U.S. economy still appears stable. They expect the S&P 500 to end the year at 2100, up 6.6% from Friday's close.
While many investors are worried about China's stock market and its impact on U.S. markets, you don't have to panic.
Watch the video for an explanation of China's stock market crash, plus how investors can protect themselves – and even profit – from these events… 
Stay informed on what's going on in the markets by following us on Twitter @moneymorning.
How to Protect Yourself from Today's Stock Market Crash: Investors around the world are panicking as global markets continue to fall on "Black Monday." But you don't need to worry. In fact, with this strategy, you can protect your money and even profit when the markets are crashing...
Related Articles: