For Aug. 24, 2015, here are your stock market futures, earnings reports, top stock market news, and stocks to watch…
Stock Futures Today
Futures for the Dow Jones Industrial Average today (Monday) forecast a 616-point decline, nearly 4% as traders continue to sell off over fears related to the Chinese economy. Shares of Apple Inc. (Nasdaq: AAPL) fell another 6.5% this morning as concerns about sales in the world's second-largest economy continued to rattle traders. Nasdaq futures were down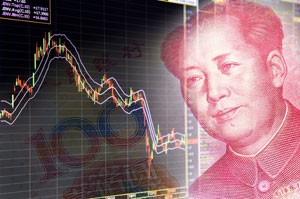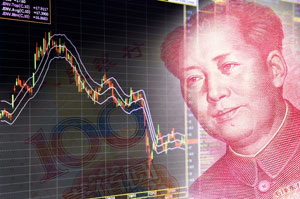 more than 80 points, or 5%, as tech stocks slumped in pre-market hours. Traders around the world have dubbed Aug. 24 "Black Monday."
On Friday, the Dow Jones Industrial Average fell more than 3.1%, continuing the downtrend after Thursday's huge sell off. The Dow slid 530 points. The Nasdaq dipped another 3.5% as technology stocks slumped. Shares of Apple Inc. (Nasdaq: AAPL) continued to slide on China market woes, falling another 6.1% on the day. Apple stock is now officially in bear territory.
The tech giant joins nine other Dow components that are now in bear territory. They are: International Business Machines Corp. (NYSE: IBM), Proctor & Gamble Co. (NYSE: PG), Chevron Corp. (NYSE: CVX), Exxon Mobil Corp. (NYSE: XOM), Intel Corp. (Nasdaq: INTC), Caterpillar Inc. (NYSE: CAT), United Technologies Corp. (NYSE: UTX), Wal-Mart Stores Inc. (NYSE: WMT), and DuPont Co. (NYSE: DD).
Top News in the Stock Market Today
The Stock Market Today: Today, a global rout continues as the Chinese Shanghai Index fell more than 8%, raising concerns about the world's second-largest economy. In the United States, investors will await a speech by Atlanta Federal Reserve Bank President Dennis Lockhart on public pension reform and will look to the Chicago Fed Manufacturing Index for an update on domestic production. More questions about the timing of an interest rate hike will emerge.
Oil Outlook: Oil prices fell to a six-and-a-half year low as energy prices continue to slump on global demand concerns. Domestic WTI oil prices fell nearly 4.3% on the day to $38.71. Oil prices are at their lowest levels since March 2009. Meanwhile, Brent oil prices fell another 4% to $43.62 per barrel primarily on worries about the Chinese economy.
Pre-Market Movers in the Stock Market Today: AAPL, NFLX, SFTBF, GAS, SO
Pre-Market Movers No. 1, AAPL: Shares of Apple Inc. (Nasdaq: AAPL) were down more than 5% this morning, falling below $100 as concerns about iPhone sales and the Apple Watch continue to rattle investors.