Gold prices today were higher as global markets plummeted and U.S. equities had one of their worst opens in history.
In mid-morning trading Monday, the gold price was up $3.20, or 0.28%, to $1,164.60.
China's Shanghai Index fell 8.49% Monday, pushing investors to safe-haven investments like gold. The decline wiped out all the benchmark's year-to-date gains, pushing it into negative territory. At its June peak, the index was up a whopping 60%.
The sell-off sparked a painful plunge in equities across Asia, Europe, and the United States.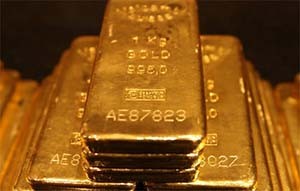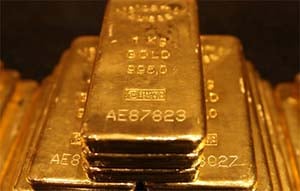 The Dow Jones Industrial Average sank more than 1,000 points, or 6%, in early trading. It was the worst open for the index since the financial crisis. The biggest drop for the benchmark was 777 points, or 7%, on Sept. 29, 2008.
Worries over the economic health of China are at the heart of today's stock market crash.
Concerns have heated up about a significant slowdown in the world's second-largest economy. China accounts for 15% of the world's economic output and has contributed as much as half of the world's growth in recent years.
Fears have intensified over the last several weeks after China's central bank initiated two surprising rounds of currency devaluations. The moves fueled fears of a currency war.
Now, worries are swirling that the currency move may be backfiring, causing funds to leave the Asian nation in a hunt for yield and stability.
Those worries have investors piling into safe-haven gold.
And the jump for gold prices today is just the start. Here's why the gold price will likely see more upside in the near term...