U.S. equities rebounded today (Tuesday) after global stocks saw a massive decline on "Black Monday."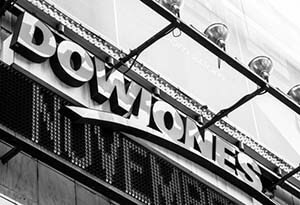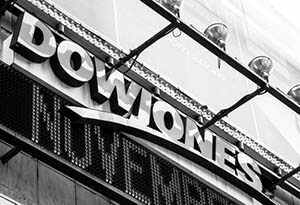 And now, readers are asking us, "How much is the Dow Jones down in 2015?"
Thanks to an interest rate cut from China, the Dow, S&P 500, and Nasdaq all jumped more the 2% in morning trading Tuesday.
Still, Monday's massive sell-off has left many investors reeling.
The Dow Jones plunged 1,089 points within minutes of Monday's open, marking the biggest intraday point decline ever. The storied 30-stock benchmark traveled 5,000 points during the day. Some 3,000 of those were logged during the first 90 minutes of trading.
Here are answers to some pressing questions on investors' minds after Monday's massive sell-off.
How Much Is the Dow Down in 2015?
The Dow lost 588.50 points, or 3.57%, Monday to close at 15,871.35. It was the index's worst day since August 2011.
Monday's loss put the Dow's year-to-date decline at 10.95%, in correction mode.
How High Had the Dow Climbed Before the Crash?
The Dow's all-time closing high is 18,312.39, set on May 19, 2015. From that high point, the Dow has now fallen 13.3%.
When Did the Dow's Fall Start?
Downward pressure on the Dow began after the index hit its May 19 high. Monday capped the biggest three-day loss for the Dow Jones ever, with the benchmark giving back 1,477.45 points.
The next biggest three-day loss for the index totaled 929.49 in November 2008. Monday was the fifth consecutive down day for the Dow. Over five days, it has a cumulative loss of 1,673.90.
What Caused the Dow to Drop?
Uneven growth in the United States, concerns over the first interest rate hike from the U.S. Federal Reserve since June 2006, and worries about an economic slowdown in China have all pressured the Dow Jones Industrial Average over the last several months.
But it was Monday's 8.49% drop in Chinese stocks and lack of expected policy action from the Chinese government that fueled yesterday's sell-off.
How Bad Was the Dow's Drop on Monday?