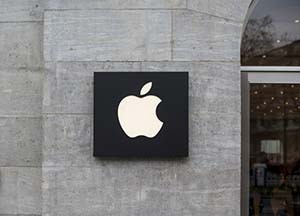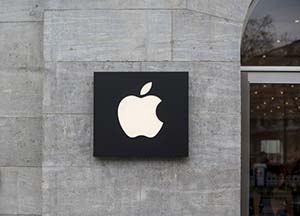 The Pentagon has partnered with Apple Inc. (Nasdaq: AAPL), Boeing Co. (NYSE: BA), Hewlett-Packard Co. (NYSE: HPQ), and 159 other private companies and universities to develop wearable tech for military use.
"I've been pushing the Pentagon to think outside our five-sided box and invest in innovation here in Silicon Valley and in tech communities across the country," U.S. Defense Secretary Ash Carter said at Moffett Airfield near Mountain View, Calif. on Friday. "Now we're taking another step forward."
Carter announced the creation of a new institute in San Jose called "Flexible Hybrid Electronic Institute." The institute will work to develop manufacturing techniques and new applications for flexible electronics.
Flexible electronics - a subset of wearable tech - has been in development the last few years. Sensors and chips can be embedded or printed in materials that can flex. These 3D printed bendable electronics are able to conform to a person's body or a military vehicle, a defense department official told Reuters. Applications include "smart bandages" that can alert doctors to infections without being removed, sensor networks placed on the outside of vehicles or buildings and deliver real-time feedback, and much more.
The U.S. Department of Defense is on board to invest $75 million to the project over five years. The coalition of private companies including AAPL, BA, and HPQ will fork over $90 million total. And $6 million will come from local governments, including the city of San Jose, and academic institutions like Harvard, Stanford, and San Jose State, for a grand total of $171 million.
Apple has become a tour de force in the wearables market this year alone...
Apple Routed the Wearable Tech Market in 2015
Apple made its first appearance in the wearable market this year and has already taken over as the world's second-largest wearables maker - only behind Fitbit Inc. (NYSE: FIT) - according to the International Data Corporation (IDC) on Aug. 27.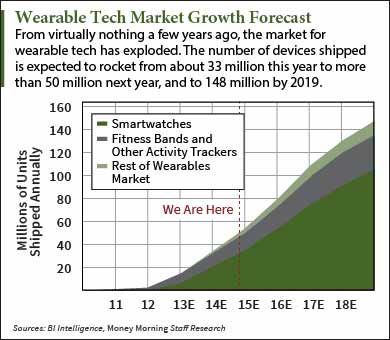 "Anytime Apple enters a new market, not only does it draw attention to itself, but to the market as a whole," said Ramon Llamas, Research Manager for IDC's wearables team, in the report. "Its participation benefits multiple players and platforms within the wearables ecosystem, and ultimately drives total volumes higher."
AAPL displaced Xiaomi, which is now third on IDC's list. The Chinese vendor entered the wearables market in 2014 with its Mi Band. Garmin Ltd. (Nasdaq: GRMN) and Samsung Electronics Co. Ltd. (OTCMKTS: SSNLF) took the fourth and fifth spots.
Apple stock was flat at $112.73 (-0.17%) the day the Pentagon announced the partnership; Boeing stock was up slightly at $132.60 (+0.55%); and HPQ stock was also up slightly at $27.94 (+0.52%).
Tweet the author @TaraKateClarke, or leave a comment on Money Morning's Facebook page.
Apple Stock Just Formed a "Death Cross": AAPL stock formed a bearish "death cross" pattern in its chart on Aug. 26, giving Wall Street one more thing to worry about. Technical analysts see a death cross as a signal that a short-term drop is about to become a long-term slump. And in the case of AAPL stock, the death cross is especially worrying. This is what happened the last two times we saw an Apple death cross...
Related Articles: