The Disney stock price is up 1% today and 4.4% since Monday amid extreme market volatility.
This week Walt Disney Co. (NYSE: DIS) officials announced the company is ramping up publicity for its upcoming movie "Star Wars: The Force Awakens," which will debut in theaters Dec. 18, 2015.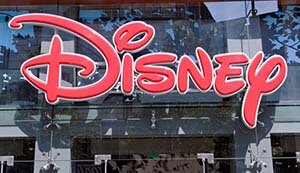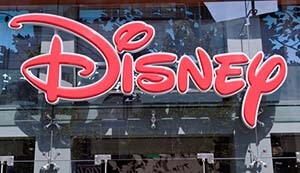 The company will have popular YouTube celebrities unbox various toys on video in hopes of attracting young viewers who did not grow up with the Star Wars franchise. The company also posted teaser footage on the popular social media site Instagram this week.
According to the LA Times, Disney will have an "18-hour marketing marathon" for the film on Sept. 3, and merchandise will be available for sale on Sept. 4.
Prior to this week's rebound, the Disney stock price had dropped 18.8% between Aug. 5 and Aug. 21. The dip happened after a disappointing Q3 earnings report in which revenue came in at $13.1 billion. Analysts had expected revenue of $13.2 billion.
Despite the miss, revenue still grew 5% in the quarter, while earnings were up 13% year over year.
But according to Money Morning Defense & Tech Specialist Michael A. Robinson, the Disney stock price drop was not warranted.
"We've seen a lot of overreaction this earnings season, as they beat on earnings and just slightly missed on sales," Robinson said on CNBC after earnings. "The end of the year is going to be very strong for them with the new Star Wars franchise coming out. They've made a lot of moves in digital technology. This is a company that I think has a lot of upside."
The Disney stock price was trading above $103 per share today and is now up 9.5% year to date. Analysts surveyed by Thompson/First Call have an average price target of $119.85. That's about 16% higher than today's price.
Follow us on Twitter @KyleAndersonMM and @moneymorning.
Like us on Facebook: Money Morning.
Protect Yourself from a Total Market Collapse: According to CIA Asymmetric Threat Advisor Jim Rickards, there are five "flashpoints" that signal the death of the U.S. dollar and a complete economic collapse in the United States. Here's how you can protect yourself, and your money, before it's too late...