On the heels of last Monday's vicious 1,000+ point "dip" and then Wednesday's subsequent 619-point "rip " higher, many investors are asking one question – will the stock market rally stick?
The media certainly seems to think so:
I'm not so sure.
I say that because the answer depends on a question nobody's asking.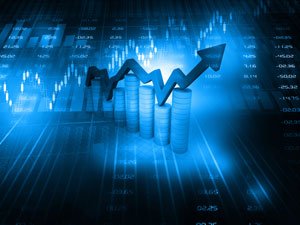 Today I'm going to tell you what that question is and why it's so very important. Then, I want to spend a moment putting current conditions in perspective. And, as always, I'm going to do my best to give you a playbook for profits no matter what happens next.
Let's uncover some answers together.
Here's what you need to know.
There's Only One Precedent for Last Wednesday's Stock Market Rally
We've talked many times in the past several months about the need for perspective, and with good reason. From runaway debt to the collapse of "nice to haves" like Shake Shack Inc. (NYSE: SHAK), Zoey's Kitchen Inc. (NYSE: ZOES), and Twitter Inc. (NYSE: TWTR), to a Fed that's increasingly boxed in, the script I laid out for you is playing out almost word for word.
Valuations have, indeed, come under pressure as profit margins decline, and we did get the massive blow-off I've warned about, thanks in large part to traders who grew tired of the Fed's indecisiveness and who took matters into their own hands this week and last.
Then, less than 72 hours later, we got the tremendous run higher as the Dow tacked on a remarkable 619 points in a single session. It was quite literally the calm "after" the storm and, in good measure, why I urged investors to keep calm during national media appearances last Monday in the heat of the moment.
It's what comes next that bothers me.
Join the conversation. Click here to jump to comments…
About the Author
Keith Fitz-Gerald has been the Chief Investment Strategist for the Money Morning team since 2007. He's a seasoned market analyst with decades of experience, and a highly accurate track record. Keith regularly travels the world in search of investment opportunities others don't yet see or understand. In addition to heading The Money Map Report, Keith runs High Velocity Profits, which aims to get in, target gains, and get out clean, and he's also the founding editor of Straight Line Profits, a service devoted to revealing the "dark side" of Wall Street... In his weekly Total Wealth, Keith has broken down his 30-plus years of success into three parts: Trends, Risk Assessment, and Tactics – meaning the exact techniques for making money. Sign up is free at totalwealthresearch.com.