Last Tuesday, I told you we have to start getting "choosier" about our stocks to buy.
And I told you I'd be back soon with a prime choice.
Today, I'm keeping that promise.
The roller-coaster market we've seen over just the past week – though, really, it's been with us all year long – brings with it great buying opportunities for tech investors. The earlier rallies that were making some stocks so expensive are largely gone.
One of my main jobs here is to help you make good choices when others are panicking. So today, we're "putting our best foot forward" by taking a look at a tech leader well off Wall Street's radar (they think it's merely a "software" company).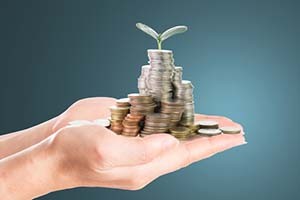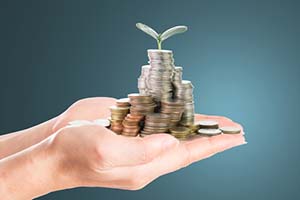 I'm talking about quick triple-digit gains – and it's on sale…
Getting Choosy About Stocks to Buy
Now, the situation is a bit different than it was the last time we spoke.
We had just come off the largest ever intraday point swing in the Dow Jones Industrial Average – when, on Monday, the index whipsawed 1,089 points. That day also saw one of the largest-ever daily point losses – and we witnessed another big loss on Tuesday.
Then, last Wednesday and Thursday things came roaring back.
Whew!
While the worst of it may be behind us, we don't know for sure. And the markets are still significantly down so far this year – 7.2% for the Dow and 4% for the Standard & Poor's 500 Index.
Now, the challenge is to avoid getting complacent because the markets look good again – or paralyzed because you're afraid of what's going to happen next.
After all, the S&P 500 brought us gains of 31% in 2013 and 13% in 2014. And since the bull market began in March 2009, it's up 170%.
This is not the kind of buoyant market in which a rising tide lifts all boats, and that's what makes good stock selection – making good choices – so imperative.
We're now going through a "flight to quality" in which we're looking for companies that will outgrow the economy and post solid fundamentals.
In a market like this, we need to consider paying a premium for those best choices.
Join the conversation. Click here to jump to comments…
About the Author
Michael A. Robinson is one of the top financial analysts working today. His book "Overdrawn: The Bailout of American Savings" was a prescient look at the anatomy of the nation's S&L crisis, long before the word "bailout" became part of our daily lexicon. He's a Pulitzer Prize-nominated writer and reporter, lauded by the Columbia Journalism Review for his aggressive style. His 30-year track record as a leading tech analyst has garnered him rave reviews, too. Today he is the editor of the monthly tech investing newsletter Nova-X Report as well as Radical Technology Profits, where he covers truly radical technologies – ones that have the power to sweep across the globe and change the very fabric of our lives – and profit opportunities they give rise to. He also explores "what's next" in the tech investing world at Strategic Tech Investor.