The financial center of gravity for Bitcoin technology got another tug in the direction of the UK over the weekend…
That's when Barclays Plc. (NYSE ADR: BCS) – one of the UK's largest banks – announced it would allow people to make donations using the digital currency.
A report in The Sunday Times said Barclays will partner with an unnamed Bitcoin exchange to execute the transactions. For now, only charities will be allowed to deposit bitcoins into Barclays accounts.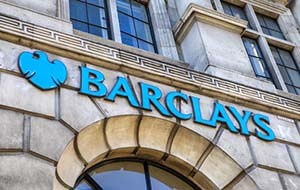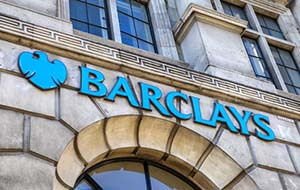 The move is just a first step for Barclays, which is devoting significant resources to Bitcoin technology. According to The Sunday Times, Barclays has 75 people in two locations working on Bitcoin technology.
Like many major Wall Street banks, Barclays recognizes the potential of Bitcoin technology to disrupt the financial industry.
"There is so much pull and interest on this right now," Derek White, Barclays' chief digital officer, told The New York Times. "That comes from a recognition that, 'Wow, we can use this to change the fundamental model of how we operate to create our future.'"
And while Barclays is the first major UK bank to support Bitcoin technology in this way, others are likely to follow quickly…
Why the UK Is Adopting Bitcoin Technology
The UK very much sees Bitcoin technology, as well as the growing influence of "fintech" companies, as an avenue to snatch back the title of "world's leading financial center" from New York.
At the end of July, UK Prime Minister David Cameron's government published a manifesto outlining its intent to nearly double the number of people working in the fintech field by 2020.
"This government wants the UK to be the leading fintech center in the world," Cameron said. "This will ensure we are a world leader in the development of financial services technologies."
But New York's financial heavyweights are also getting more involved in both fintech and Bitcoin technology…