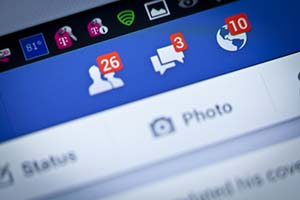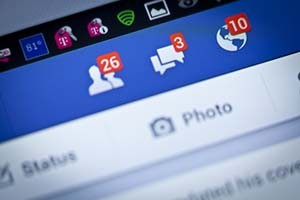 The Facebook stock price was up more than 2% Wednesday afternoon to $89.48 amid a moderate rebound in U.S. equities.
Facebook stock had been caught in the global stock market rout of the past few weeks. After reaching an all-time high of $99.24 intraday on July 24, the Facebook stock price fell below $76 per share on Aug. 24.
Still, FB shares are up an impressive 14.2% year to date, handily beating the broader markets. In fact, the Dow, S&P 500, and Nasdaq all closed at least 10% down from their yearly highs yesterday.
Here are some of the biggest headlines that have moved the Facebook stock price recently:
On Aug. 27, Facebook said that 1 billion people used its social networking service on a single day earlier in the week, marking a new record. Facebook Chief Executive Officer and co-founder Mark Zuckerberg announced the new milestone in a post on his Facebook page. He noted that one in seven people on Earth used the social network to connect with their friends and family on Aug. 25.
On July 29, Facebook reported a record 1.49 billion monthly active user (MAU) count. That staggering total is greater than the entire population of China, the world's most populous nation at 1.39 billion.
Facebook stock has made the musician Bono quite a bit of money. In fact, the private equity firm Elevation Partners' stake in Facebook over the last six years has grossed the U2 front man more than he has earned during his entire legendary music career. The Sun newspaper reported Tuesday that Bono amassed a 2.3% FB stake in 2009 for about $85.5 million via Elevation (which he co-founded). His shares are now worth a staggering $144 million-plus. That means Bono's insightful investment has made him the world's richest pop star, dethroning Beatles icon Sir Paul McCartney.
On June 22, a Facebook stock price rally pushed the company into the list of 10 companies by market cap. FB nudged Wal-Mart Stores Inc. (NYSE: WMT) out of the No. 10 spot. Other top 10 companies include Apple Inc. (Nasdaq: AAPL), Google Inc. (Nasdaq: GOOGL), Microsoft Corp. (Nasdaq: MSFT), and Exxon Mobile Corp. (NYSE: XOM).
Today's Facebook shares opened at $88.81. And many on Wall Street view the price dip from its all-time high as a great opportunity to buy FB shares at a discount…