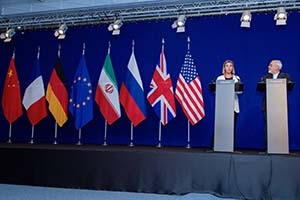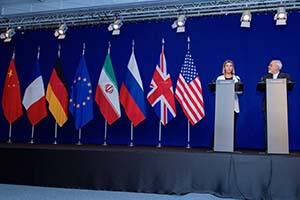 The Obama administration secured enough Senate support Wednesday for the Iran nuclear deal, guaranteeing Republicans won't stymie the vote when it reaches Congress next week.
Maryland Democrat Barbara Mikulski became the 34th senator to support the deal on Wednesday, ensuring a landmark victory for the Obama administration.
Senator Mikulski's backing means at least 34 senators - the number required by the Constitution to sustain a veto - will back U.S. President Barack Obama's expected veto of a Republican resolution to disapprove the deal. The Maryland senator, serving since 1987, will retire at the end of her term.
Secretary of State John Kerry said the administration will keep pushing support for the deal beyond the 34 votes they have now "until the last moment." The Democratic administration is aiming to accumulate 41 votes, which would spare President Obama from having to use his veto power.
"Thirty-four votes are obviously enough votes for the president's veto to be upheld," Kerry told CNN. "That is not satisfactory for us. We do want to try to go further. We'll continue to persuade." 
Kerry continued, "It's hard to conceive of a quicker or more self-destructive blow to our nation's credibility and leadership" than a vote against the agreement, known as the Joint Comprehensive Plan of Action (JCPOA).
The secretary of state also sought to dismiss myths about the Iran nuclear deal. He said rumors had begun to swirl "even before the ink was dry."
On the top of his list was the belief the Iran nuclear deal was based on trust.
"There is a not a single sentence or paragraph in this whole agreement that depends on promises or trust. Not one," Kerry said.
Kerry insisted Iranian compliance would be monitored by an unprecedented and hi-tech surveillance regimen installed by the UN nuclear watchdog, the International Atomic Energy Agency (IAEA).
Kerry claimed the deal would make the world safer - including Israel and the Persian Gulf states.
Republicans, however, disagree.
Iran Nuclear Deal Opposition Remains Strong