Good morning! For Sept. 4, 2015, here are the Dow futures today, top stock market news, and stocks to watch…
Stock Futures Today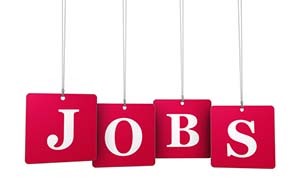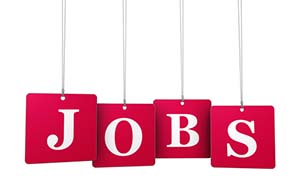 Dow futures forecast a 267-point decline after the U.S. Commerce Department announced that the unemployment rate hit 5.1% in the month of August — the lowest U.S. unemployment rate in seven years. The U.S. economy created 173,000 jobs, which was fewer than expected. Although China's stock markets are closed today, the Japanese Nikkei hit a seven-month low ahead of U.S. jobs data. The index fell more than 2.3% as concerns about the Japanese economy continue to rattle investors.
Yesterday, the Dow Jones was largely flat, gaining just 23 points in a topsy-turvy session as traders prepared for today's employment numbers. The biggest drag on the DJIA was Caterpillar Inc. (NYSE: CAT), which slid more than 2.2%.
In other news, the European Central Bank (ECB) may further loosen monetary policy in order to stimulate the struggling economic bloc. ECB head Mario Draghi said the economic growth worsened in August and new risks are plaguing the European economy, including lower commodity prices, a stronger euro, and a negative outlook on inflation.
Top News in the Stock Market Today
The Stock Market Today: Investors will weigh this morning's unemployment report, which will be central to the U.S. Federal Reserve's decision this month on whether or not it will raise interest rates. [Editor's Note: After the August jobs report, will the Fed raise interest rates? Get our analysis here…] In a speech this morning, Richmond Federal Reserve Bank Jeffrey Lacker argued that the Fed should not further delay action on interest rates.
Oil Outlook: Oil prices were down this morning as investors awaited insight from the U.S. Commerce Department on the official unemployment rate. This morning, WTI prices were off roughly 1.1% to reach $46.22. Meanwhile, Brent oil prices declined about 1% to $50.21 per barrel. In addition, the Baker Hughes Inc. (NYSE: BHI) rig count today will offer insight into U.S. oil and gas production.
Earnings Reports: No public companies listed on the NYSE or Nasdaq will report earnings today, which is traditional on the Friday before Labor Day.
Pre-Market Movers in the Stock Market Today: PLNT, QCOM, TWTR
Pre-Market Movers No. 1, PLNT: Shares of Planet Fitness Inc. (NYSE: PLNT) are in focus after the company released its first earnings report since Planet Fitness stock hit the market last month. The gym chain surpassed projected top- and bottom-line estimates. The company reported a profit of $11.5 million, up from $8.8 million a year ago. It reported earnings per share of $0.13, just above the FactSet Research Systems Inc. (NYSE: FDS) estimate of $0.12. So, should you buy Planet Fitness stock after this report? Find your answer right here…