Global stock markets declined Friday ahead of the U.S. jobs report and jitters over next week's resumption of trading in China.  
Japan's Nikkei 225 plunged 2.2% to finish at 17,792.16. South Korea's KOSPI sank 1.5% to 1,886.04. Hong Kong's Hang Seng Index shed 0.5% to 20,840.91.
Stock markets in Southeast Asia, Taiwan, and India all also ended in the red. Australia's S&P/ASX 200 managed to eke out a 0.3% gain to close at 5,040.60.
European stock markets opened with sharp declines. In early overseas trading, Britain's FTSE 100 fell 1.7% to 6,097.27. France's CAC 40 tumbled 1.7% to 4,573.23. Germany's DAX dropped 1.7% to 10,137.53.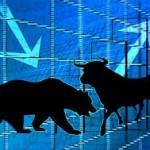 Even dovish comments Thursday from European Central Bank (ECB) President Mario Draghi failed to spur a rally in the Eurozone region. Draghi said the ECB is prepared to give the Eurozone more stimulus if inflation across the 19-country bloc doesn't pick up.
In addition to keeping interest rates low, the ECB is pumping 60 billion euros (roughly $66.7 billion) a month into the region's economy via government and corporate bond purchases. The program will run through at least September 2016.
Draghi cautioned slowing growth in emerging economies, particularly China, is weighing on Europe's growth prospects.
Even closed, Chinese stock markets continue to stir anxieties.
China's Powerful Effect on Global Stock Markets
Equity markets in the world's second-largest economy remained closed for the second consecutive day Friday as the Asian nation marks the 70th anniversary of Japan's defeat in World War II.
Following a three-month stretch of stomach-churning stock market gyrations, and a surprising yuan devaluation, some investors may be taking advantage of the Chinese holiday to trim their stock exposure, uncertain how Chinese stocks will perform when they resume trading Monday.
U.S. stock markets, meanwhile, are closed Monday for Labor Day.
Some investors stateside, not wanting start the long weekend with sizable positions and unable to trade Monday in reaction to China's reopen, also likely lightened up on equity holdings. Others sold in reaction to the release of the August jobs report.
The U.S. Bureau of Labor Statistics reported Friday that employers added a modest 173,000 jobs last month. That was shy of consensus estimates for 220,000. But August typically misses expectations on the first print by some 60,000. It also has the most upward revisions, according to Deutsche Bank.
The unemployment rate, however, fell from 5.3% to 5.1%. That brings the rate in line with the U.S. Federal Reserve's long-run steady state of 5% to 5.2%.
U.S. central bank policy makers will consider that nearly full employment read, as well as August's usual upward job revisions, in its decision to raise interest rates. A hike could come as soon as this month at the Fed's Sept. 16-17 meeting.