Gold prices today were up 0.1% or $1.20 in morning trading to $1,122.60 an ounce as investors piled back into equities. Despite the gain, gold prices are still down from about $1,160 an ounce in late August.
Disappointing economic data out of China ignited new stimulus hopes from the Chinese government. That helped buoy markets around the globe and sent many investors back into securities.
Data Tuesday showed China's imports contracted more than expected in August, shrinking for the 10th straight month. Imports to the Asian nation slipped 13.8% year over year, well below the 8.2% drop economists were expecting.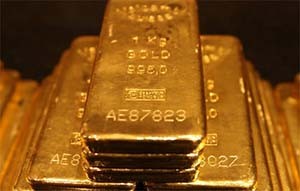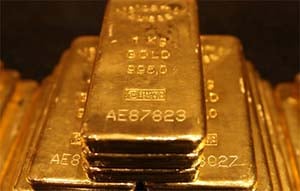 Still, China's Shanghai Index ended the day with a near 3% gain as investors expect more government intervention. Also fueling gains were reports that railway projects worth some $11 billion have been approved.
European markets also rose. Key stock indices in the UK, France, and Germany were all up more than 1.5% midway through Tuesday's session.
U.S. markets jumped on the open. Shortly after the opening bell, the Dow, S&P 500, and Nasdaq were all up roughly 2%.
Amid the robust global rally, gold prices today held firm.
Another bullish sign for gold prices today came from oil. Some analysts believe crude oil may have found a floor, which would be a bullish sign for the entire commodity sector.
With gold prices today slightly higher, investors are now turning their attention to the U.S. Federal Reserve. The Fed's decision on whether or not to raise interest rates will have a major impact on gold prices now...
Gold Prices Today Await Fed Decision