So far the seriousness of the Hillary Clinton email scandal depends on where you sit on the political spectrum.
Democrats insist there's nothing to the email scandal. They maintain that Republicans and conservative news outlets have fabricated the controversy in an attempt to derail the former secretary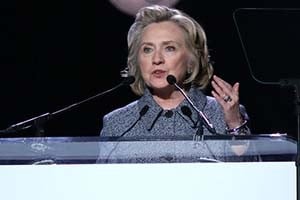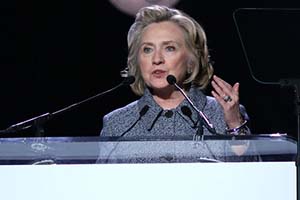 of state's 2016 presidential campaign.
Hillary Clinton has repeatedly said she followed all the proper procedures and violated no laws, rules, or guidelines – at least those that were in place when she became the secretary of state.
She remains the hands-down favorite to be the 2016 Democratic nominee for President of the United States.
But Republicans and conservative groups say that Clinton very likely violated at least two federal laws regarding the illegal storage and transmission of classified information.
They believe she should be prosecuted, fined, and possibly even jailed.
For anyone in the middle, the Clinton email scandal is so much confusing noise. It's tempting to ignore it. But genuine concerns underlie all the political grandstanding.
Here's why this scandal has a real chance to derail Clinton's presidential run…