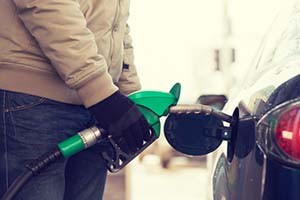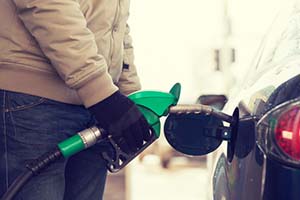 Gas prices are currently at levels not seen since 2004. The average price of regular gasoline at the pump is hovering around $2.40 a gallon. Just a year ago, the price of regular unleaded was over a dollar more at $3.43 per gallon, according to AAA on Sept. 8, 2015.
Exactly why are gas prices so low right now? Let's take a look...
Why Gas Prices Are So Low
An oil price crash is responsible for lower prices at the pump.
In the three months from May 28 to Aug. 28, the WTI crude oil price - the U.S. benchmark - plummeted 26.7%.  It fell 10% in August alone. And Brent crude - the primary international benchmark - fell 25.8% over the same three-month period and 10% in August alone. It traded around $49 a barrel on Sept. 8.
Why Oil Prices Are So Low
There is an oil supply glut on the international market. Usually, when oil prices fall, OPEC cuts its own production.
But the oil cartel, which is made up of some of the world's most major suppliers - led by Saudi Arabia - has not been cutting production at all. This puts too much oil on the international market. And one consequence of an oil glut is the lower gas prices you're seeing at the pump. [Editor's Note: On Sept. 2, OPEC expressed distress over the recent rout in oil prices. Speculators now wonder if the organization will cut production. Here's our prediction for OPEC's next move...]
Find us on Twitter @moneymorning.
What Is a "Death Cross"? Traders consider the death cross a bearish indicator. In the simplest of terms, a death cross is when the 50-day moving average passes below the 200-day moving average on a stock chart. Still a little confused? Here's more on the anatomy of the death cross and what it means for your investments...