The Yahoo stock price opened down 1.7% today (Wednesday) at $30.36 after its Alibaba spin-off plan was rejected by the IRS yesterday. Yahoo stock did rebound Wednesday afternoon and was trading near $31.43 at 12:00 p.m.
Yahoo Inc. (Nasdaq: YHOO) had been planning to spin off approximately 384 million shares of Alibaba Group Holding Inc. (NYSE: BABA) stock for roughly $23 billion. Most importantly, the deal was expected to be tax-free.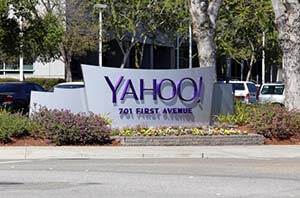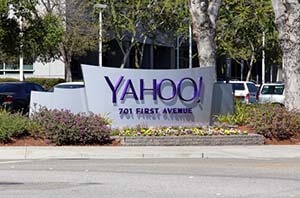 That was the sticking point for the IRS, which rejected the deal. However, Yahoo officials plan to move forward with the deal, as the IRS never explicitly said the deal would be taxed.
Regardless, the rejection by the IRS sent shockwaves through Yahoo's shareholders, who sent YHOO stock down 4% in after-hours trading Tuesday.
The Alibaba spin-off was designed to return cash to Yahoo shareholders. This was just another headache for Yahoo regarding Alibaba. When company officials first announced the spin-off, the Alibaba stake was worth roughly $40 billion. Now the value is down to about $23 billion.
Yahoo company officials reiterated yesterday that they will continue to pursue the Alibaba spin-off.
The Yahoo stock price climbed 25.6% in 2014, largely because of the company's large stake in Alibaba. But it's been a different story in 2015. Since January, YHOO shares have dropped 37.7%. In the last month alone, it is down 14.2%.
BABA stock has followed a similar trajectory. Alibaba stock is down 38.4% in 2015 as investors worry about slowing economic growth in China.
Follow us on Twitter @KyleAndersonMM and @moneymorning.
Like us on Facebook: Money Morning.
Protect Yourself from a Total Market Collapse: According to CIA Asymmetric Threat Advisor Jim Rickards, there are five "flashpoints" that signal the death of the U.S. dollar and a complete economic collapse in the United States. Here's how you can protect yourself, and your money, before it's too late…