Fatih Birol thinks energy investing stinks.
Never heard of him? A Turkish economist and executive director of the International Energy Agency, he's the Bill Gross of energy. And, like Bill Gross was in 2011 when he predicted interest rates were going to surge and completely exited the Treasury market in a move that cost investors hundreds of millions, he's just as wrong.
To hear Birol tell it, energy investments are going to be a disaster. Speaking in Paris this past July, he observed that there may be as much as $1 trillion of energy investments and $280 billion in natural gas investments that are "uneconomic" if governments around the world successfully limit global warming to 2C.
Evidently he's never heard about the Unstoppable Trend we call Scarcity & Allocation.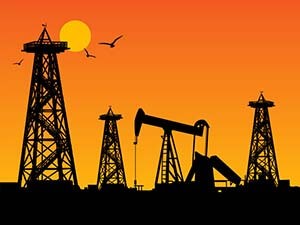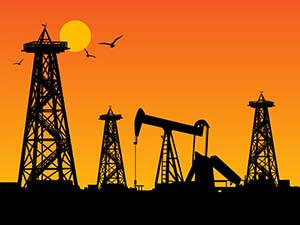 Today we're going to talk about what Birol – like a lot of investors at the moment – is missing and what it means for your money. Then, I'm going to give you my take on one of the best energy companies you can buy… at any price.
With more than $1 trillion on the line and up for grabs, it's potentially very profitable information you won't want to miss.
Here's what you need to know before everybody else wakes up.
Oil recently fell by 40% from a peak of $63 per barrel to only $38 per barrel before finding some footing in recent trading at around $46.
Understandably, many investors are in shock.
Not only is oil a major worldwide commodity, but the oil industry has been the go-to sector for yield-starved investors attracted by both its upside and its income potential. That oil's suddenly an investment no-no according to an industry insider like Birol is simply appalling to most investors.
So they're trying to make a decision that they've never had to make before when it comes to energy… buy low or get out of the way… even as they brace for more bad news.
Call me crazy, but I can't think of a better time to invest, even if prices go lower from here.
Like Warren Buffett, Carl Icahn, and Sir John Templeton – all great contrarian and value-oriented investors – I know that lower prices signal greater bargains.
The legendary Jim Rogers put it to me this way one afternoon in Singapore: "If everybody's on one side of the boat, it makes sense to see what's on the other side."
I agree. Abandoning energy investments is simply not a good idea. Here's why:
Join the conversation. Click here to jump to comments…
About the Author
Keith Fitz-Gerald has been the Chief Investment Strategist for the Money Morning team since 2007. He's a seasoned market analyst with decades of experience, and a highly accurate track record. Keith regularly travels the world in search of investment opportunities others don't yet see or understand. In addition to heading The Money Map Report, Keith runs High Velocity Profits, which aims to get in, target gains, and get out clean, and he's also the founding editor of Straight Line Profits, a service devoted to revealing the "dark side" of Wall Street... In his weekly Total Wealth, Keith has broken down his 30-plus years of success into three parts: Trends, Risk Assessment, and Tactics – meaning the exact techniques for making money. Sign up is free at totalwealthresearch.com.