The U.S. stock market today (Monday) opened lower as investors cautiously await this week's FOMC meeting. At the meeting, Fed officials will decide whether to raise interest rates for the first time since June 2006.
The Dow Jones Industrial Average, S&P 500, and Nasdaq all opened firmly lower this morning. Just after noon, the three major benchmarks were down 0.44%, 0.48%, and 0.46%, respectively.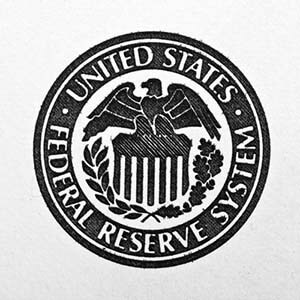 International stock markets also ended mostly in the red today.
Asian stock markets fell after data released Monday showed that China's factory output missed forecasts in August. Investors are now worried China's Q3 economic growth may dip below 7% for the first time since the 2008 global financial crisis.
China's Shanghai Composite Index dropped 2.7% to 3,114.80 today. The smaller Shenzhen Index tumbled 6.7% to 1,738.91. Japan's Nikkei 225 index lost 1.6%. And after heavy volatility, the pan-European STOXX 600 closed the day down 0.3%.
Stock markets are expected to remain volatile with the bulk of investors sitting on the sidelines ahead of the FOMC policy meeting Wednesday and Thursday.
Uncertainty over the timing of the Fed's first interest rate hike, and the impact on equities, has created wild stock market swings worldwide. Since falling 358 points on Aug. 20, the Dow has traveled 415.41 points, or 2.5%, between its intraday high and low on average. The S&P 500, meanwhile, has swung 46.8 points, or 2.40%, intraday on average, according to The Wall Street Journal.
Some 46% of economists expect the Fed to raise rates this week, according to The Journal. That's down significantly from 82% in August.
Barclays' analysts have also changed their opinion on the Fed's rate hike timing. The investment bank previously expected the U.S. central bank to boost rates this week. Now, their call for the first increase has been pushed out to March 2016.
Here's the impact an interest rate hike could have on the stock market today, and beyond...
Stock Market Today: How Will a Rate Hike Impact Stocks
Whether U.S. policy makers decide on an interest rate hike this week, or later in 2015, Money Morning Capital Wave Strategist Shah Gilani says the reaction from stocks should be muted.
"There shouldn't be too much of a market reaction to an interest rate hike," Gilani said. "A rate increase of 0.25% in the Fed funds rate has already been talked about for so long that it's mostly baked into prices now."
According to Gilani, any raise in the interest rates will be a small one - likely 0.25%.
"And beyond that 0.25%, there's no need to hike further," Gilani said. "The Fed isn't going to destroy the wealth effect it's engineered by doing something stupid to trounce stocks. That said, there is a chance investors could look at a rate hike as a profit-taking opportunity and sell stocks. But this won't be a market buster."
Stay informed on what's going on in the markets by following us on Twitter @moneymorning.
Protect Yourself from a Total Market Collapse: According to CIA Asymmetric Threat Advisor Jim Rickards, there are five "flashpoints" that signal the death of the U.S. dollar and a complete economic collapse in the United States. Here's how you can protect yourself, and your money, before it's too late...
Related Articles: