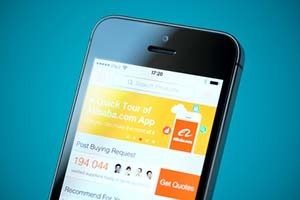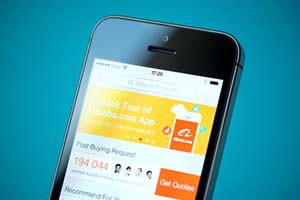 Alibaba stock is down another 2.9% this week after a report from Barron's indicated the e-commerce stock could fall another 50%.
Alibaba Group Holding Ltd. (NYSE: BABA) shares hit a high of $120 in the two months following the company's September 2014 IPO. But Barron's issued an Alibaba stock price prediction that sees BABA slipping from its current price near $63 all the way down to nearly $30 per share.
Barron's cites Chinese economic struggles, increased e-commerce competition, and the company's unique corporate governance as reasons the stock will continue to fall.
"It's time to get real," the article said. "A decline of up to 50% looks far more likely. Alibaba shares trade at about 25 times the consensus earnings estimate for the year ahead, and that should be closer to eBay's multiple of 15."
But according to Money Morning experts, the Barron's article got it wrong.
"I have great respect for Barron's," Money Morning Executive Editor Bill Patalon said. "It's a great publication and has a contrarian bend just like me. But nobody's perfect and, in this case, the writer got it wrong."
Here are two reasons why Patalon says the damaging report is off base...
What's Wrong with the Barron's Alibaba Stock Price Prediction
According to Patalon, the Barron's report doesn't address the right time frame. Pullbacks like this are very common for new issue stocks.
"I knew that, as a hot IPO, there was every chance the stock could - and probably would - sell off," Patalon said. "It's a 'transformational' type of company, meaning its leaders are 'planting seeds' right now that will have big future payoffs."
You can't look at Alibaba stock with a short-term perspective. This is a company that is building for the long-haul. Jack Ma isn't overly concerned with quarter-by-quarter data.
"Alibaba's moves into entertainment, media, cloud computing - these are all part of a broad vision Jack Ma and his executive team has for Alibaba," Patalon said.
Patalon says the article is also wrong when it compares Alibaba to eBay Inc. (Nasdaq: EBAY).