Of the 11 Republican contenders taking the stage in the main GOP debate, three have never held elected office.
In fact, not one of those three – Donald Trump, Ben Carson, and Carly Fiorina – have any political background whatsoever.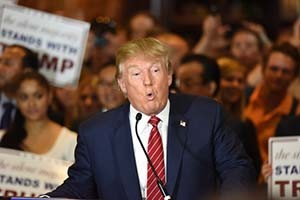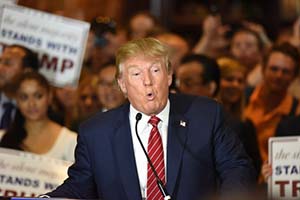 Billionaire Trump is a real estate mogul. Carson is a retired neurosurgeon. And Fiorina is the former CEO of tech giant Hewlett-Packard Co. (NYSE: HPQ).
Republican voters have shown a clear preference for these political "outsiders."
Trump and Carson have consistently been No. 1 and No. 2 in the polls, both nationally and in the early primary states. And Fiorina moved up from the second tier of candidates to the top tier after a strong debate performance in August.
But can someone with no elected experience be a good president of the United States?
The "Outsiders" Have Much to Prove at the CNN GOP Debate
While such experience is not required to be president, conventional wisdom holds that it's a good idea.
Even Jimmy Carter, derided by critics as peanut farmer, had served as governor of Georgia and in the Georgia senate before he was elected president.
Likewise, Ronald Reagan was often chided for his acting career before he entered politics. But he served two terms as governor of California.
And yet America has elected presidents who have never held a prior elected office. Most have made the leap to the White House thanks to their military prowess.
They are:
George Washington: Granted, Washington was at a disadvantage being the first president – elected offices were hard to come by. He did participate in the Constitutional Convention. However, Washington did have extensive experience as a military leader, and his success as Commander-in-Chief of the Continental Army foreshadowed his success as president.
You could have guessed that one. Now here's the rest…