Tomorrow (Thursday), the Federal Open Market Committee - the Fed's monetary policy committee - will meet to discuss whether or not to raise interest rates for the first time in roughly nine years.
The recent sell-off has cast some doubt on what they might do - raise rates and hope for the best, or keep rates near historic lows through the end of the year to let the market find its legs.
But no matter what the Fed decides, you've got to stay in the markets. I've said before that one of the costliest mistakes you can make as an investor is to sit on the sidelines. If you want to make money, you have to be in the markets. So if you want to win - no matter what the central banks do, and no matter what the markets do - you have to keep playing the game.
Sometimes, that's easier said than done, I'll admit. But the easiest way to stay in the markets in tough times is to make sure you've got a sound risk management strategy.
In fact, when it comes to making consistent money in the markets, controlling your risk in your trades - and managing your losses - is just as important as anything else you do as a trader.
Today, I'm going to show you why options are the best risk management strategy in the markets - and four concrete ways you can use them to protect your investments and manage your risk.
I have shown you how to make good, consistent money with options, but did you know they were created just as much as a way to control risk as they were to engineer profits?
The four ways to use options as a risk management strategy are as follows:
Owning options versus owning a stock
Using options to hedge a stock you already own
Using options to hedge other options
Using options to hedge your entire portfolio
Owning Options vs. Owning a Stock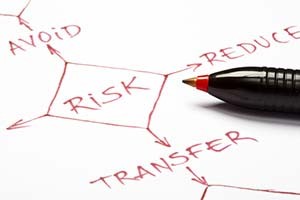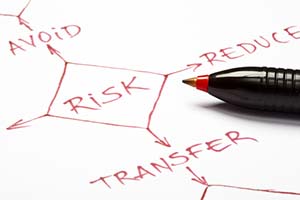 The biggest risk faced by investors is price risk - that's the risk that your investments will decline in value. Price risk can be mitigated by diversifying your portfolio or by employing a variety of hedging techniques.
But the only way to truly lower your price risk is to put less of your capital at risk in the first place.
And the best way to do that is to buy options instead of buying stock.
Join the conversation. Click here to jump to comments…
About the Author
Tom Gentile, options trading specialist for Money Map Press, is widely known as America's No. 1 Pattern Trader thanks to his nearly 30 years of experience spotting lucrative patterns in options trading. Tom has taught over 300,000 traders his option trading secrets in a variety of settings, including seminars and workshops. He's also a bestselling author of eight books and training courses.