Good morning! For Friday, Sept. 17, here are your stock market futures, top stock market news, and stocks to watch…
Stock Futures Today
Stock futures today were down across the board in premarket hours as the global markets absorbed news the Federal Reserve's rate decision. Dow futures were down186 points; S&P futures slid 21 points; and Nasdaq futures lost 44.25 points.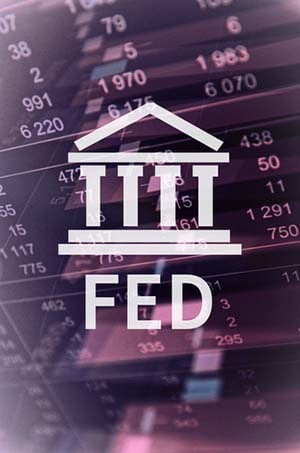 On Thursday, the Dow Jones Industrial Average slid 65 points after the U.S. Federal Reserve announced that it would not yet raise rates from its record-low level. The decision against a Fed rate hike came with a 9-1 vote. The Fed said a further delay is required due to concerns about weakness in the global economy. The U.S. dollar index plunged yesterday after news of the decision.
According to notes from the Fed Open Market Committee, four members said they do not support an interest rate hike until after 2015. The central bank will have two more meetings this year: Oct. 27-28 and Dec. 15-16. Given that the Fed will not hold a press conference in October, pundits believe the move will happen in December. [Editor's Note: Get our "investors' guide" to Fed interest rates and the upcoming hike here…]
Top News in the Stock Market Today
The Stock Market Today: Today, expect further reaction to the Federal Reserve's rate decision, the Leading Indicators, and an update on the Baker Hughes Inc. (NYSE: BHI) rig count.
Oil Outlook: Oil prices were down after the Fed's rate decision restored traders' concerns about global economic health. This morning, WTI prices slipped 1.8% to $46.06, while Brent oil prices fell 0.6% to hit $48.75. Bearish sentiment remains on the news that the world's leading producers will still likely pump as much oil as possible in order to maintain share, despite falling prices. This week, Goldman Sachs Group (NYSE: GS) predicted a 50% chance that oil prices fall to $20 per barrel.
Earnings Reports: No major U.S. companies report earnings this morning.
Pre-Market Movers in the Stock Market Today: AKS, TXN, ADBE
Pre-Market Movers No. 1, AKS: Shares of AK Steel Holding Corp. (NYSE: AKS) surged more than 7.5% in premarket hours after the company issued stronger-than-expected outlook for the third quarter. The news is extremely positive for a commodity that has been subdued on concerns about slowing growth in the global economy and a rising dollar.