Bank of America stock was down 1% to $15.54 today (Tuesday) after shareholders voted to keep Chief Executive and Chairman Brian Moynihan in his dual role with the company.
Shortly after 10 a.m., CNBC reported that Moynihan will indeed retain both roles with approximately 63% of shareholders voting in Moynihan's favor.
The vote i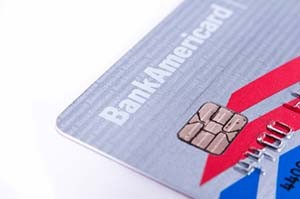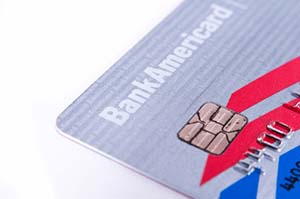 s a victory for Bank of America Corp. (NYSE: BAC), which spent a great deal of time and effort lobbying investors. Moynihan has spent nearly six years trying to turn the bank around amid large loan losses, ultra-low interest rates, and massive legal fees.
Those issues have all weighed on Bank of America stock. In the last five years, BAC stock is up just 15.8%, compared to a gain of 55.3% for the Dow Jones in the same time.
Many investors believed Moynihan should not hold both the chairman and CEO titles at Bank of America.
In 2009, shareholders voted to split the two positions under then-CEO Ken Lewis. However, Moynihan succeeded Lewis in 2010.
Last year, BofA's board decided to combine the roles without first consulting shareholders. Bank officials argued that Moynihan was the best man for both jobs, a moved backed by legendary investor Warren Buffett. Buffett's Berkshire Hathaway Inc. (NYSE: BRK.A) holds a sizable stake in Bank of America stock, but Buffett's position is preferred shares that don't come with voting rights.
Still, Bank of America received significant shareholder criticism from major public pension plans for its decision to ignore a 2009 shareholder vote to separating the chairman and CEO positions. BofA agreed to hold a special meeting today to allow shareholders to vote again.
Shareholder advisory firms Glass Lewis and ISS advised shareholders to vote against keeping the two roles combined. If shareholders today had voted to once again break up the two titles, Moynihan would have had to choose only one.
The vote was expected to be close, and BofA said it would abide by the outcome.
Investors had reason to question Moynihan's rein. Bank of America stock has trailed its main rivals, such as Citigroup Inc. (NYSE: C) and JPMorgan Chase & Co. (NYSE: JPM), for the six years that Moynihan has been at the helm. BofA shares are down 13.3% year to date. That's more than double yearly losses of Citi and JPM.
Profits have also lagged. A big reason is that BofA had to pony-up some $70 billion in litigation claims and suits related to mortgages and other securities sold during the financial crisis.
Stay informed on what's going on in the markets by following us on Twitter @moneymorning.
Protect Yourself from a Total Market Collapse: According to CIA Asymmetric Threat Advisor Jim Rickards, there are five "flashpoints" that signal the death of the U.S. dollar and a complete economic collapse in the United States. Here's how you can protect yourself, and your money, before it's too late...
Related Articles: