Chinese President Xi Jinping kicked off his U.S. visit yesterday with a stop in Seattle where he met with top American tech executives.
The list of execs Xi met with includes big names like Microsoft Inc. (Nasdaq: MSFT) CEO Satya Nadella and Apple Inc. (Nasdaq: AAPL) CEO Tim Cook.
The fact that Xi attended a tech forum before meeting with the president on Thursday perfectly illustrates the importance of the technology sector for the world's two largest economies.
According to common wisdom among tech analysts and other news commentators, Xi stopped in Seattle to drum up the tech industry's support in his efforts rebuild good relations between the two nations. After all, China is – deservedly – receiving a lot of criticism regarding its Internet censorship, cyber-spying, currency manipulations, and military adventures in the South China Sea.
But I believe this "noise" misses a much larger point for tech investors…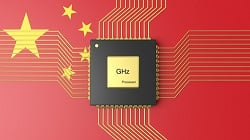 Despite the bad headlines coming out of the world's most populous nation, China still boasts one of the globe's fastest-growing economies. And the country's move to become a more consumer- and tech-focused economy puts e-commerce front and center.
That means, in the long term, if you want to make money on tech stocks, you must aim a portion of your portfolio at Chinese e-commerce.
And today I'm going to tell you about what I think is the best way to play China's renewed emphasis on e-commerce.
It's an investment that will pay out big for decades to come…
Yes, China
Now, after news of China's slowing economy and the nation's stock market crash earlier this year, you might think I'm a bit nuts for recommending buying into China.
However, two things tell me now is the perfect time to invest there.
First off, while the White House may retaliate against Chinese cyber-spying by imposing import restrictions, I think that response will be weak, at best. That's because China remains one of our largest and more valuable trading partners. We can't afford to lose out on too much there.
Second, Chinese tech stocks traded in the United States are off so far this year – and I think they're substantially oversold due to overreaction to all the news coming out of China.
This situation, however, provides tech investors who take the long view with new buying opportunities. And a new report by the International Monetary Fund (IMF) puts China's growth in its proper context.
The IMF projects China's economy will grow by 6.8% this year and 6.3% next year. While that's well below 2011's 9.5% increase, China's economy is still growing twice as fast as the U.S. economy.
And it's managing to do this at a time of massive change. The IMF report concludes that:
"China is moving to a 'new normal,' characterized by slower yet safer and more sustainable growth. The transition is challenging, but the authorities are committed to it. They have made progress in reining in vulnerabilities built-up since the global financial crisis and embarked on a comprehensive reform program. With China now the globe's largest economy, success is critical for both China and the world."
That's why I think tech investors like you ought to consider having this exchange-traded fund in their portfolio…
Join the conversation. Click here to jump to comments…
About the Author
Michael A. Robinson is one of the top financial analysts working today. His book "Overdrawn: The Bailout of American Savings" was a prescient look at the anatomy of the nation's S&L crisis, long before the word "bailout" became part of our daily lexicon. He's a Pulitzer Prize-nominated writer and reporter, lauded by the Columbia Journalism Review for his aggressive style. His 30-year track record as a leading tech analyst has garnered him rave reviews, too. Today he is the editor of the monthly tech investing newsletter Nova-X Report as well as Radical Technology Profits, where he covers truly radical technologies – ones that have the power to sweep across the globe and change the very fabric of our lives – and profit opportunities they give rise to. He also explores "what's next" in the tech investing world at Strategic Tech Investor.