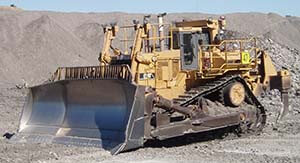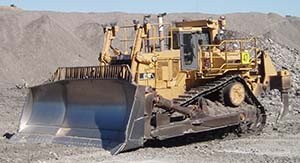 The Caterpillar Inc. (NYSE: CAT) stock price today (Friday) fell another 1% to $65.12, which is a five-year low for the stock.
After falling 8% intraday Thursday, CAT shares ended Thursday down 6.3% at $65.80. CAT stock fell after the company slashed its full-year revenue forecast and announced massive layoffs. A steep downturn in its mining and energy business are to blame for both.
Caterpillar cut its 2015 sales and revenue projections by $1 billion to about $48 billion. Officials also warned both could drop 5% year over year in 2016. A 2016 sales and revenue drop would mark the fourth consecutive year of declines, which would be a first in Caterpillar's history.
CAT also announced it would cut up to 5,000 jobs by the end of 2016. However, the bulk of those layoffs are expected to occur this year. The world's biggest construction and mining equipment company cautioned the total layoff tally could swell to more than 10,000 through 2018.
The firm said it plans to close some 20 manufacturing plants. That's roughly 10% of its total manufacturing square footage.
The CAT stock price today is also down because of the industrial slowdown in China.
Over the past year, CAT has slashed budgets and shelved expansion projects as commodity prices plunged. Escalating worries about oversupply, weak demand, and a deceleration in China's economic activity have weighed heavily on the sector. Many other mining and construction companies are facing the same problems.
The CAT stock price today may look attractive given its 4.75% yield. It's also discounted after falling 29.2% year to date. But those factors alone don't make CAT stock a buy now. The company must prove that slashing costs will lead to profit growth in the upcoming quarters.
Stay informed on what's going on in the markets by following us on Twitter @moneymorning.
Related Articles: