As the Volkswagen scandal continues to unfold, it's clear one of the few winners from this ordeal will be the Tesla Motors Inc. (Nasdaq: TSLA) stock price.
The TSLA stock price has been mostly flat since the news broke, but it is up more than 19% in the last month.
Meanwhile, Volkswagen AG (OTCMKTS ADR: VLAKY) has lost a quarter of its stock price this week alone. Shares tumbled after the Environmental Protection Agency accused VW of cheating on the emissions tests of their so-called "clean diesel" engines. The EPA alleges the VW software had a "defeat device" that let the engine know when it was being tested for emissions. When engaged, the computer spit out emissions information that underplayed the amount of pollutants the car was giving off.
According to regulators, Volkswagen diesel cars are spewing nitrogen oxide at up to 40 times the acceptable level. Nitrogen oxide contributes to pollution. It can also aggravate respiratory conditions such as asthma, bronchitis, and lung disorders.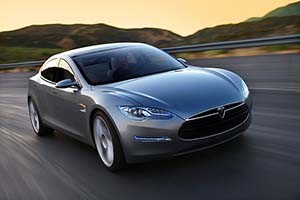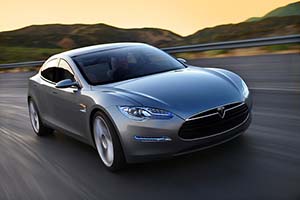 Now, VW is prohibited from selling any 2015 "clean diesels" already on the lot in the United States. It most likely won't be allowed to sell any 2016 vehicles either. Used VW sales are also impacted, and the company is facing massive recalls.
Asian and European officials are also looking into the matter. Some 11 million VW cars worldwide are said to be affected by the diesel scandal.
Many buyers of these and other diesel cars buy these vehicles for their gas mileage, power, and resale value. But now they feel cheated, and many will never buy another diesel vehicle.
Now, many of the consumers who want similar features of a diesel car are expected to switch to electric cars.
Battery life and the motor technology that powers electric cars continue to improve and get cheaper. That has attracted car buyers.
"From a cost perspective, diesel doesn't seem like the way to go, especially as batteries get cheaper," Dr. Daniel Sperling, told Wired.
And while this week's news is absolutely devastating for Volkswagen, it's great news for the TSLA stock price. Tesla is already the world's leading electric-vehicle maker, and now has a huge opportunity as more consumers switch to electric...
TSLA Stock Price Has Long-Term Potential
[mmpazkzone name="in-story" network="9794" site="307044" id="137008" type="4"]
To date, Tesla has delivered over 78,300 Model S sedans and over 2,100 Roadsters. And now Tesla is ready to debut its third vehicle...
Next week, the company will debut the Tesla Model X electric crossover SUV. The unveiling will take place at 7 p.m. on Sept. 29 at Tesla's Fremont, Calif. factory.
The crossover will include a version of the electric all-wheel drive power train found in the "D" versions of the Model S, but with more robust suspension. The SUV's range is projected to be about 10% lower than the S's 230 to 265 mile estimate.
Tesla is also working on the Model 3, which will be much more moderately priced at $35,000. It is set for a 2016 unveiling and should be popular among environmentally conscious consumers with tighter budgets.
An enthusiastic reception could fuel a further rally in the Tesla stock price. At $264.36, TSLA is up 18.8% year to date.
And according to Money Morning experts, that's not the only reason the TSLA stock price is a great buy for certain investors now...
The Bottom Line: As Volkswagen stock continues to fall after the emissions scandal, one of the biggest winners will be the TSLA stock price. Consumers feel cheated and will be looking for environmentally friendly vehicles like electric-powered cars. Tesla is one of the world's most popular electric-vehicle makers and a great long-term investment.
Stay informed on what's going on in the markets by following us on Twitter @moneymorning.
Protect Yourself from a Total Market Collapse: According to CIA Asymmetric Threat Advisor Jim Rickards, there are five "flashpoints" that signal the death of the U.S. dollar and a complete economic collapse in the United States. Here's how you can protect yourself, and your money, before it's too late...
Related Articles: