The Alcoa stock price jumped 3.85% to $9.46 Monday morning after the aluminum giant announced it will split into two separately traded public companies.
Alcoa Inc. (NYSE: AA) will be comprised of five strong business units that presently make up its global primary products. Those products are bauxite, alumina refining, aluminum, casting, and energy. This company will keep the legacy Alcoa name.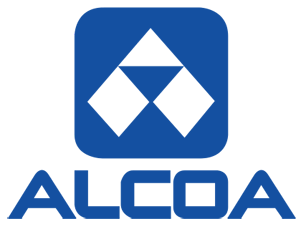 After the separation, Alcoa Inc. will be a cost-competitive leader in its space. The company's footprint will include 64 global facilities with roughly 17,000 employees. Revenue for the 12 months ending in June 2015 totaled $13.2 billion.
The innovation- and technology-driven, value-added company will include global rolled products, engineered products and solutions, and transportation and construction solutions. This company is yet to be named and will be led by Chief Executive Officer Klaus Kleinfield. He will also be the chair of Alcoa Inc.
The value-added company will be a premiere provider of high-performance, multi-material products and solutions with 157 worldwide operation locations and some 43,000 employees. Pro-forma revenue for the 12 months through June 2015 was $14.5 billion.
Here's what the split means for shareholders and for the Alcoa stock price...
What the Split Means for the Alcoa Stock Price
This tax-free separation is expected to be completed in the second half of 2016. Alcoa shareholders will own all outstanding shares of both companies.
Kleinfeld said the split comes as both entities have grown into competitive sizes that allow each to solidly stand alone. He told CNBC that the separation provides each company with more flexibility to negotiate deals and focus on their own strengths.
"We are interested in creating value for our customers, for our shareholders, for our employees, and at this point this is the option we see that creates the biggest value," Kleinfeld told Reuters.
The split comes at a time when Alcoa is slashing its total smelting capacity...