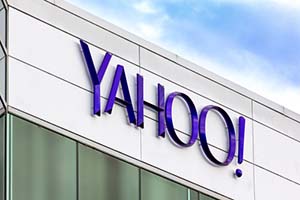 The tax-free Alibaba stake spin-off of Yahoo Inc. will move forward, Yahoo announced in a filing Monday. Yahoo Inc.'s (Nasdaq: YHOO) Alibaba shares are worth roughly $22 billion.
Earlier in September, the IRS announced that it has not explicitly signed off on the tax-free Alibaba stake spin-off. Now, Yahoo officials are betting that their plan is legally acceptable and will pass the IRS's regulations.
Yahoo plans to spin off roughly 384 million shares of Alibaba Group Holding Ltd. (NYSE: BABA) stock in Q4. Company officials have said that much of the cash from the Alibaba stake spin-off would be returned to investors.
The risk now is that the IRS could eventually audit the transaction. Any taxes applied to the deal would likely cost billions, which shareholders would end up paying for down the road.
But for shareholders, that bill wouldn't be due for several years. According to The Wall Street Journal, the IRS only completed audits of Yahoo's 2009 and 2010 tax returns in February 2015.
Despite the risk, the Yahoo stock price was up nearly 4% in morning trading Tuesday. The Alibaba stock price was up nearly 1% on the news. Both stocks have had underwhelming performances in 2015, with YHOO dipping 43.2% year to date and BABA shares down 44.2%.
That drop in the Alibaba stock price has seriously impacted the value of Yahoo's Alibaba stake. Back in January, when Yahoo first announced the Alibaba spin-off, the stake was worth more than $40 billion. Today, that same stake is worth about $22 billion.
The Yahoo stock price currently trades near $28.50, while Alibaba shares are priced near $58.
Follow us on Twitter @moneymorning and like us on Facebook: Money Morning.
Protect Yourself from a Total Market Collapse: According to CIA Asymmetric Threat Advisor Jim Rickards, there are five "flashpoints" that signal the death of the U.S. dollar and a complete economic collapse in the United States. Here's how you can protect yourself, and your money, before it's too late…