For Sept. 29, 2015, here is the biggest news affecting the Dow Jones Industrial Average today…
Dow Futures Today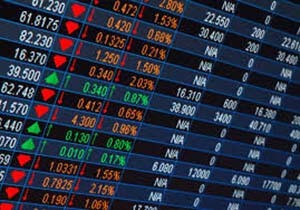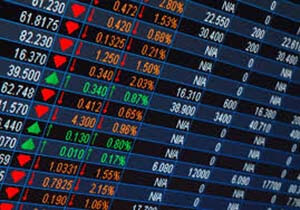 Dow Jones futures today are up 33 points after a monthly update on Japan's industrial production offered greater clarity into the impact of China's slowdown on one of the world's largest economies.
The U.S. housing market is in focus with the July release of the Case-Shiller Home Price Index, set for 9 a.m.
On Monday, the Dow Jones fell 312 points as concerns about China's economic growth weighed on investor sentiment. Healthcare stocks slumped another 4% as a sell-off in biotech stocks continued.
Meanwhile, the S&P 500 slipped below the psychological barrier of 1,900 for the first time since Aug. 26. The S&P 500 dipped nearly 50 points, or 2.6%, while the Nasdaq Composite fell 142 points, or 3% after a massive sell-off in healthcare and biotech stocks. Go here for our top story today on what the S&P 500's move below 1,900 means for markets going forward…
Top News Moving the Dow Jones Industrial Average Today
Today is a busy day of economic data releases and speculation about interest rates around the globe. Germany will announce its September Consumer Price Index for the first time since the Volkswagen AG (OTCMKTS ADR: VLKAY) scandal hit the markets. Meanwhile, a report on Japanese industrial production will provide insight into the impact of slowing economic growth in China on the nation's third-largest economy. In the United States, the focus will center on the September report on Consumer Confidence.
Markets and political analysts will digest any information released from last night's pivotal meeting between U.S. President Barack Obama and Russian Prime Minister Vladimir Putin. The two world leaders are meeting after they both spoke before the 70th General Session of the United Nations. President Obama and Putin are both in sharp disagreement about how to handle the Syrian crisis and the leadership of Bashar al-Assad. Meanwhile, politics will be in play as the front-runners for the Republican and Democratic nominations continue to spread their message. On Monday, GOP front-runner Donald Trump unveiled his proposed tax plan, while Democratic front-runner Hillary Clinton's focus on price controls in the biotech sector continued to fuel a sell-off in the markets.
Oil Outlook: Oil prices continued to slide on Monday over global growth concerns and a glut of supply in emerging markets. WTI prices continue to decline despite news that the United States has seen a decline in oil rigs and four-straight weeks of crude inventories. Shares of Royal Dutch Shell Plc. (NYSE ADR: RDS.A) will remain in focus today. The company's stock fell 3% yesterday after it announced plans to halt energy production in the Arctic Circle despite years of exploration and billions of dollar spent on the project.
Stocks to Watch: DMND, CUDA, VA, AAPL, TWTR
Today's U.S. Economic Calendar (all times EDT)
Redbook at 8:55 a.m.
S&P Case-Shiller HPI at 9 a.m.
Consumer Confidence at 10 a.m.
State Street Investor Confidence Index at 10 a.m.
4-Week Bill Auction at 11:30 a.m.
Farm Prices at 3 p.m.
What Investors Must Know This Week
Follow us on Twitter: @moneymorning.
Join the conversation. Click here to jump to comments…
About the Author
Garrett Baldwin is a truly self-made, 38-year-old Mensa millionaire with four degrees from the nation's top universities: Northwestern, Johns Hopkins, Purdue, and Indiana University. His biggest accomplishment, however, is his Quantum Loop invention - a trading technology that completely changed his life. Thanks to his unique career path in "competitive intelligence," Garret was inspired by a radar system used by the military to develop his Quantum Loop. It is the first known innovation that can both time the market and an individual stock simultaneously. After eight years of rigorous backtesting and countless successful trades, the rest is history. He's now a millionaire living in one of the richest ZIP Codes in America. Garrett's also a best-selling author, inspiring thousands of people to pursue and achieve their own financial goals. When Garrett isn't busy trading and writing, he's lounging with his wife and child on the beach outside his home in Naples - or globetrotting as inspiration for his next investing invention.