Today's financial markets are more complex than they've ever been, leading many investors to believe their investment strategies have to be equally complicated to work.
That's simply not true.
In fact, simple is always better… and potentially one whale of a lot more profitable, too.
Today we're going to talk about how a specific event triggered an entry point in an industry that will cost the world's economy $575 billion this year alone. And, as usual, I've got two suggestions for you that could lead to big profits based on a Total Wealth Tactic so simple you'll be kicking yourself if you haven't thought about it before.
But first I want to share a story that sets the stage and explains why something America's first millionaire west of the Mississippi did in 1849 is the key to your profits 166 years later.
Here's your entry to play the global economy's $575 billion challenge.
Apple Just Experienced the Unthinkable – and That's Your Opening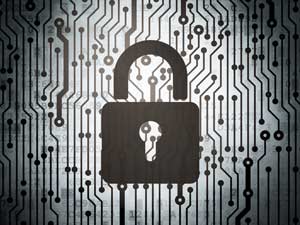 Apple has long enjoyed a reputation as a "safer" platform than Windows and Droid by virtue of the fact that its operating systems have been tightly controlled and the applications sold in its App Store are carefully screened. Developers working on even the most minor changes can often wait weeks to hear whether they've been approved or not, for example.
But Apple's veil of impenetrability came crashing down on news that Chinese hackers had planted a malicious program called XcodeGhost in thousands of iOS applications that are used by hundreds of millions of Chinese Apple customers.
The program, like many malicious programs, allows attackers to send commands to infected devices that are then used to steal personal information like names, passwords, financial accounts, and more.
Normally, Apple would catch this kind of stuff when it reviews the coding driving each app. But in this case, the hackers did something very clever. They concocted a counterfeit version of Apple's Xcode toolkit that developers use to create applications and made it available to otherwise legitimate developers, enticing them to use it via faster download speeds.
You wouldn't think something as simple as a faster download would be such a temptation, but in China, it is. That's because the Great Fire Wall of China makes downloading anything from international sites a laborious and tedious process – including legitimate Apple Xcode tools. Domestic Internet speeds are roughly three to five times slower than those in America, to give you an idea.
Anyway, that's why it makes perfect sense that hungry Chinese programmers leapt at the chance to get their hands on domestic Xcode even if it wasn't the real deal, and why the hackers could make their move so easily.
Outside China, the situation is much the same, and the problem is getting worse by the minute. Anybody with a tech device is vulnerable, from the 21 million people exposed when the U.S. Office of Personnel Management got hacked to the 32 million Ashely Madison users who found themselves reeling from lists published to the "dark web."
This kind of stuff is so bad that McAfee Inc. and the Center for Strategic and International Studies estimate that cybercrime will cost the global economy $575 billion this year alone.
Join the conversation. Click here to jump to comments…
About the Author
Keith Fitz-Gerald has been the Chief Investment Strategist for the Money Morning team since 2007. He's a seasoned market analyst with decades of experience, and a highly accurate track record. Keith regularly travels the world in search of investment opportunities others don't yet see or understand. In addition to heading The Money Map Report, Keith runs High Velocity Profits, which aims to get in, target gains, and get out clean, and he's also the founding editor of Straight Line Profits, a service devoted to revealing the "dark side" of Wall Street... In his weekly Total Wealth, Keith has broken down his 30-plus years of success into three parts: Trends, Risk Assessment, and Tactics – meaning the exact techniques for making money. Sign up is free at totalwealthresearch.com.